Capturing the passion of motorsport with stunning sports memorabilia for Ben Green Racing
A beautifully sculpted piece of sports history encapsulating a range of emotions for Ben and his dad, Howard.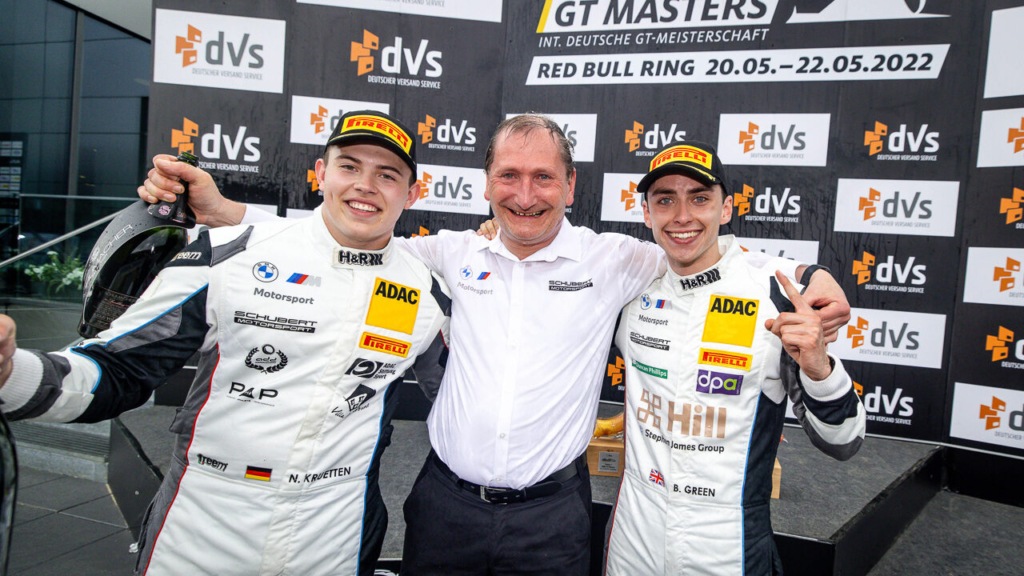 As a huge motorsport fan I'm lucky enough to be involved in the design and manufacture of motorsport mementos and awards. Definitely one of the perks of the job. Lewis Anderson and I, both Directors of Midton, recently attended Ben Green's end of season celebration dinner, delivering this beautifully crafted sports memorabilia by Midton.
Interactive 360° Image – Take a look around the award
A stunning award crafted by the Midton team for Ben Green's celebration evening. A section of race used carbon fibre from Ben's 2022 BMW M4 GT3, was encapsulated in clear acrylic, to create a stunning sculpted piece. Ben's signature, text of his 2022 GT Masters win was also encapsulated. A perfect finishing touch wrapped around the base join was Ben's dads lanyard from the 2022 GT Masters season.
It's such a lovely piece, very, very personal .. in a very special way, linking Ben as driver and father. Thank you so much for the depth of thought and design for the celebration piece

Howard Green
The story behind Ben's sports memorabilia…….
As a young racing driver Ben Green's career has got off to a very successful start. Winning the DTM Trophy in 2021 and the ADAC GT Masters Pirelli Junior Champion in 2022. Ben has a very promising future in motorsport and we look forward to watching his career flourish.
2021 DTM Trophy Championship
Britain's Ben Green, in a BMW M4 GT4 run by FK Performance Motorsport, took the 2021 DTM Trophy title in a head to head contest in the season finale at Norisring with fellow Brit Will Tregurtha. – © text: Daily Sports Car
2022 ADAC GT Masters Pirelli Junior Champion
Ben Green is the best junior in the 2022 ADAC GT Masters. The Brit lined up for the Schubert Motorsport team in his debut season and won the Pirelli Junior competition at the first attempt. – © text: ADAC
Proud to be the top junior in my first season of GT Masters!

Ben Green
Midton attended the 2022 ADAC GT Masters weekend at the Red Bull Ring, Austria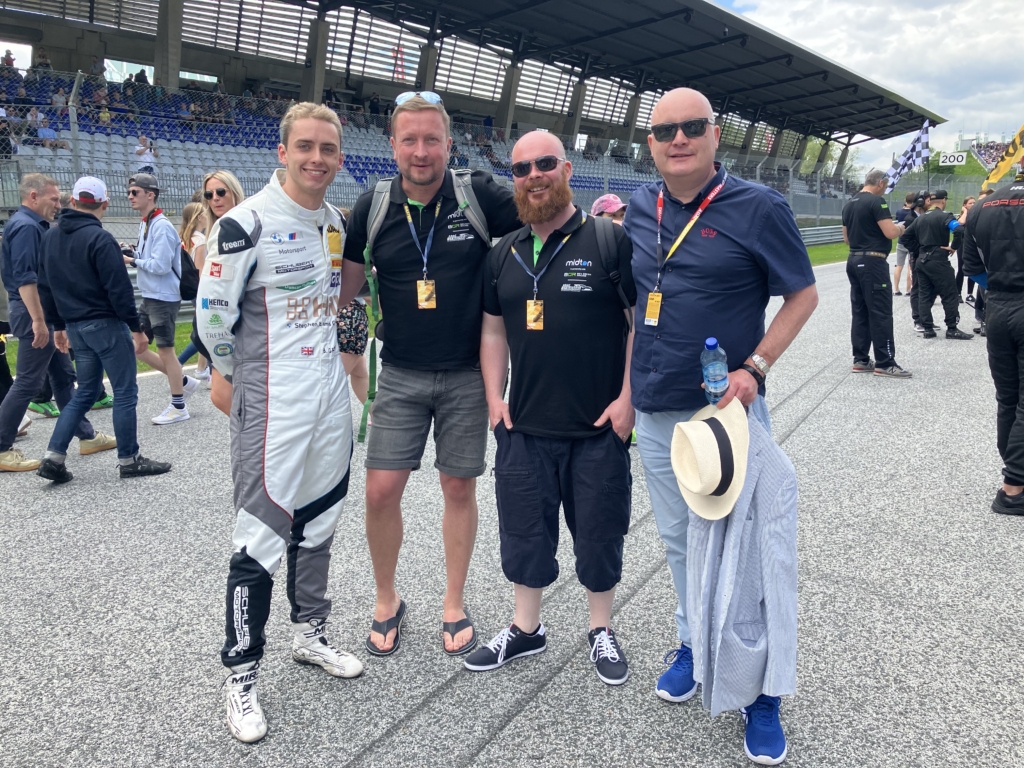 Midton has been lucky enough to join Ben on his motorsport journey in 2022. We attended the 2022 GT Masters weekend at the Red Bull Ring in Austria. Seeing Ben dominate the weekend was something special. I have watched Lewis Hamilton win the British GP at Silverstone, track side, but the weekend in Austria with Ben is definitely my best motorsport experience to date. I have many great memories of an amazing race weekend with friends, meeting Ben, Howard and the talented and hospitable Schubert Motorsport Team. Thank you to all for your amazing hospitality.
As our friendship grew with Ben and Howard over the 2022 season, we collaborated on sports memorabilia from different race weekends in 2022. One of the highlights was Ben's end of season celebration dinner in London.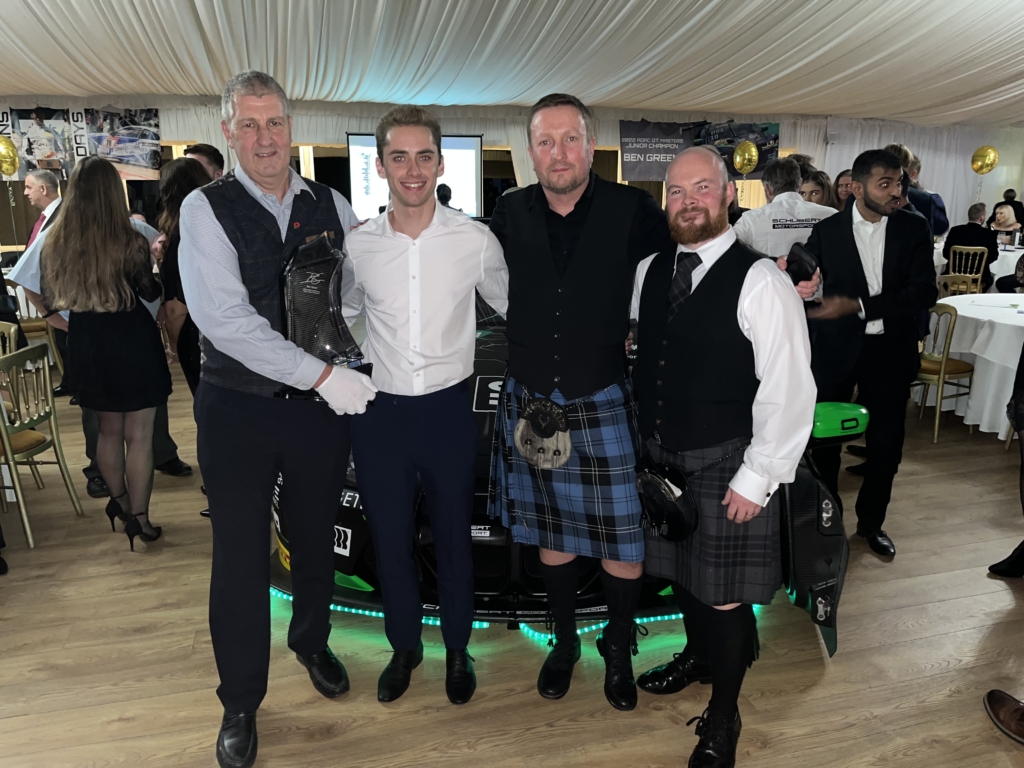 Behind all great sports memorabilia and award design is the passion and emotion that sport creates for everyone involved.

Graham Ramsay, Director – Midton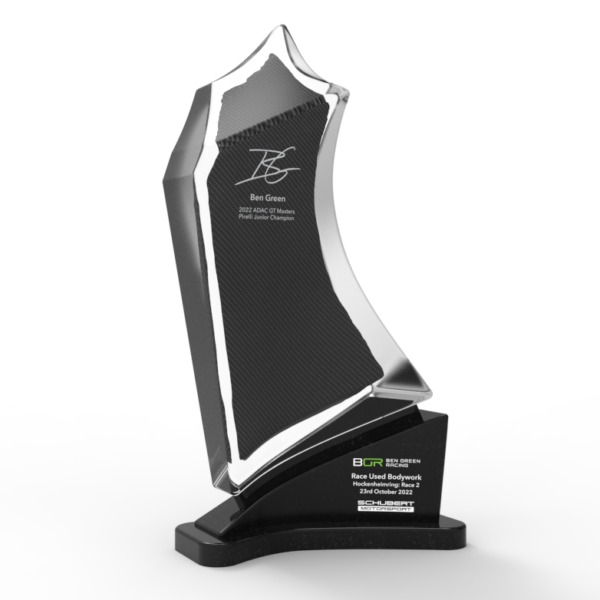 Preserving moments in time with stunning sports memorabilia and awards
I think it's fair to say that we enjoyed every moment of designing and creating this beautifully sculpted piece which combined many different emotions for both Ben and his dad.
The damaged piece of carbon has prominent significance, having been taken from Ben's last race in 2022, caused by a collision out of his control. The award encapsulated the success of his 2022 season and the support he has received from his dad throughout his racing career. Being able to present the piece to Ben and Howard, on the night of his celebration dinner was extremely rewarding for all of us at Midton.
The memento sold as part of an auction on the night and now has a good home with a long-standing friend of Ben and Howard's.
We wish Ben the best of luck for the 2023 season and we look forward to collaborating on future projects.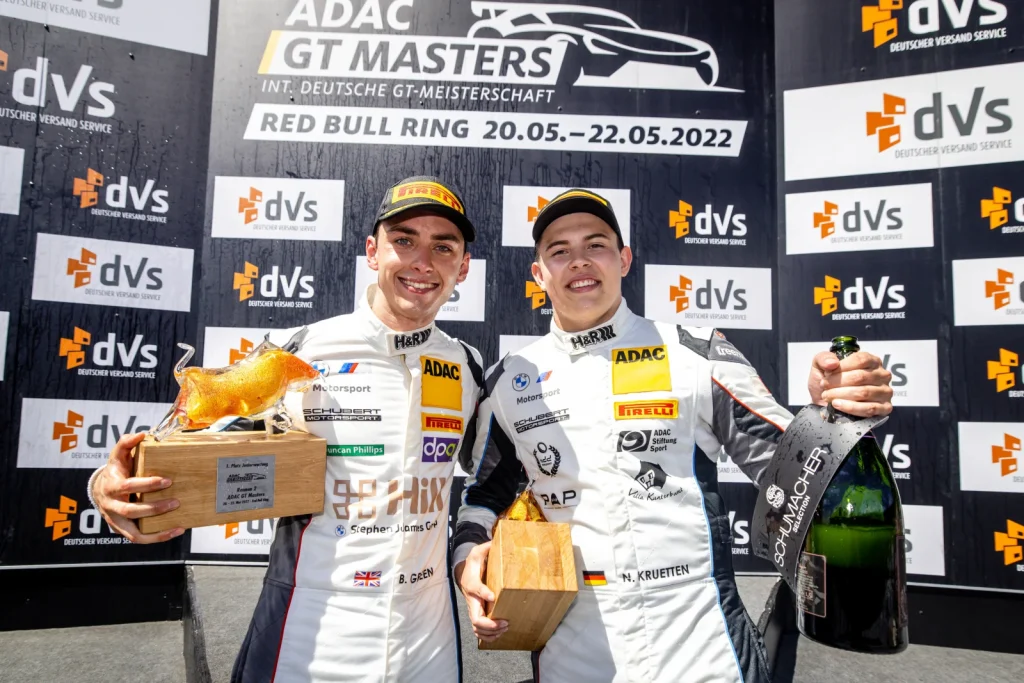 Thanks once again for your support this season and for the fantastic craftsmanship of this award. It is really something special!

Ben Green