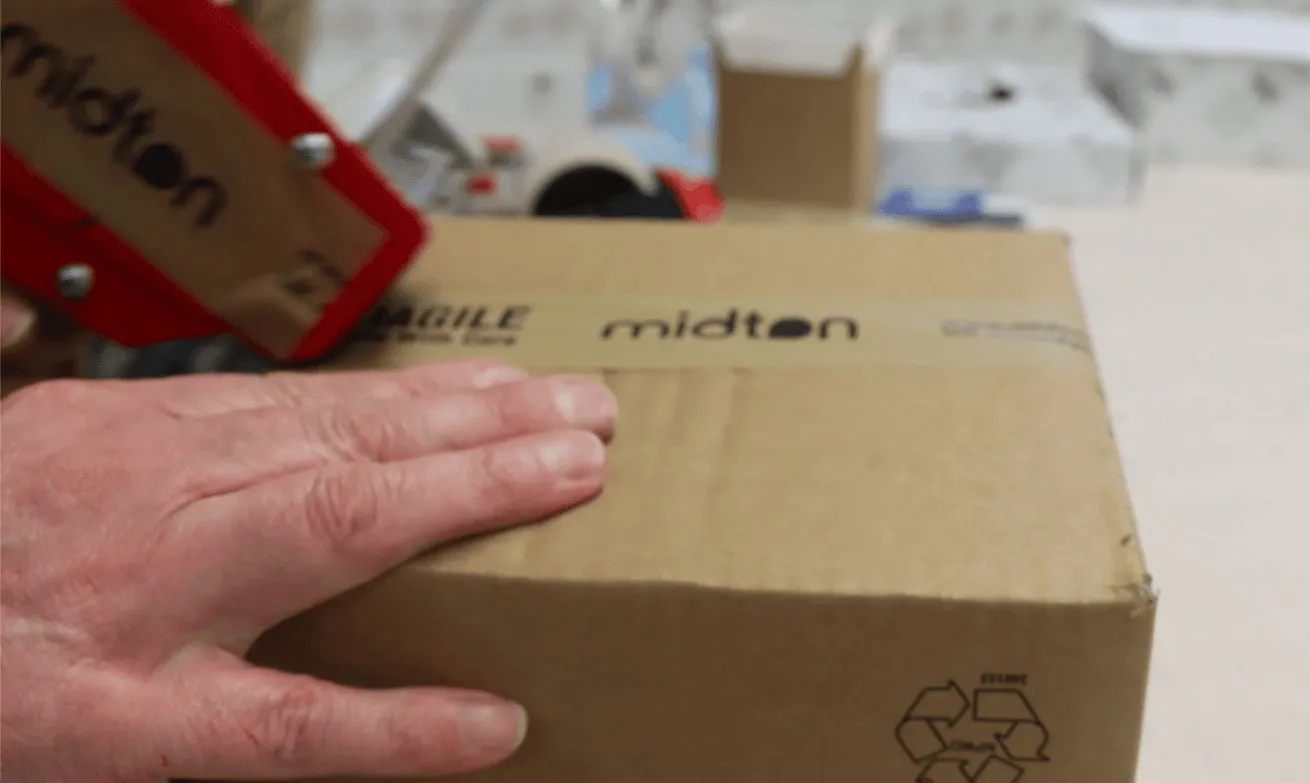 Packaging
& Delivery
Midton always delivers. We don't relax until we hear from our clients to say they have successfully received their order at their home, office or directly to their event.
At Midton, our job isn't done until we deliver… and we always deliver
The final stage and the ideal opportunity for one final check before we securely wrap your items in eco-friendly packaging and send them to you or your chosen recipients.
Rest assured, we only use tried and trusted couriers to ensure your orders are delivered on time and in the same immaculate condition they left our premises.
We champion our renowned talent of quality of finish. Each part of the acrylic piece is meticulously inspected to ensure your product is finished to perfection. Our acrylic pieces, incorporating your design and concept, create an experience for you and your clients, every time.
Utilising sustainable plastic is something we are incredibly passionate about. Over the years, we explored how we could reduce the amount of plastic we used during the packaging process, from the bubble wrap to the parcel tape. We invested in a machine that converts regular cardboard sheets into outer carton packaging, eliminating bubble wrap. We use recyclable paper tape to seal your project on its journey to you. One of the incredible properties of this style of tape is it is stronger so we use less of it, making it go further.
Leave the logistics to us. Using sustainable packaging, we finalise the delivery logistics, ensuring your project arrives safely and on time. With a dedicated courier service, you can trust that your project will be delivered in safe hands.
Let's grab a coffee
Let's chat about your project idea over a (virtual) coffee! Whether it's awards, an interior design project, or a lighting installation – we're here to guide you through our process.