Custom Awards
Recognise Excellence in Style:
Create Your Own Custom Awards!
Manufacturer of Custom Awards
At Midton, we understand the importance of recognising the hard work and dedication of individuals or teams. That's why we're committed to designing and manufacturing the best custom awards for your special occasion. Whether you're recognising your employees' accomplishments, acknowledging outstanding athletes, or honouring community leaders, we have a wide range of award designs that can be customised to meet your unique needs.
Materials of the Highest Quality
We believe that the quality of materials used in our custom awards should be as exceptional as the achievement they're recognising. That's why we only use the highest quality materials available, including custom acrylic, metal, and wood. From the sleek and modern look of acrylic to the timeless elegance of metal, we offer a range of options to suit any style and budget.
Let's grab a coffee
Let's chat about your project idea over a (virtual) coffee! Whether it's awards, an interior design project, or a lighting installation – we're here to guide you through our process.
Expert Craftsmanship and Precision Manufacturing
Our manufacturing process is centered around quality and precision, with every detail meticulously crafted by our team of skilled craftsmen. We use state-of-the-art technology to ensure that every custom award we create is flawless, from the design to the finishing touches. Our team takes pride in their work and is dedicated to producing the best possible product for our clients.
Order Your Custom Awards Today
At Midton, we're passionate about creating custom awards that celebrate excellence and achievement. If you're looking for a unique and personalised way to honour someone special, contact us today to discuss your custom award needs. We're confident that we can create an award that will be treasured for years to come.
Frequently Asked Questions about Custom Awards
What are custom awards?
A custom award is a personalised item that is given to recognise and celebrate the achievements of an individual or group. These awards can be used to acknowledge a wide range of accomplishments, from employee recognition and sales achievements to athletic and academic achievements.
A custom award is often designed to reflect the personality or brand of the organisation giving the award. The design can incorporate specific colours, logos, and other branding elements to create a cohesive and personalised look. At Midton, we work closely with our clients to understand their vision and create a design that meets their specific needs.
Custom awards can be made from a variety of materials, including acrylic, metal, wood, and crystal. Each material has its unique characteristics, allowing our clients to choose the material that best reflects the spirit and tone of the award.
At Midton, we believe that every custom award should be a work of art, and we're committed to delivering high-quality, handcrafted awards that exceed our clients' expectations. Our skilled artisans use the latest technology and techniques to create custom awards that are beautiful, unique, and built to last.
Whether you need a single award or hundreds, our team is dedicated to providing exceptional service and craftsmanship. Contact us at Midton to learn more about our custom award options and how we can help you create an award that truly reflects the spirit of your organisation.
Can you recycle custom awards?
At Midton, we're committed to sustainability and reducing our environmental impact. We understand that our custom awards may eventually need to be replaced or retired, and we encourage our clients to recycle them whenever possible.
Most of the materials we use to create our custom awards can be recycled, including acrylic, metal, and wood. If you have a custom award that you no longer need, we recommend checking with your local recycling center to see if they accept the materials used in your award.
Acrylic awards can also be recycled, although the process can vary depending on the type of acrylic used. Some recycling centers may require that the acrylic be broken down into small pieces before it can be recycled. This is our material called, Remade. Our team can provide guidance on how to recycle your acrylic award and ensure that it's disposed of in an environmentally responsible way.
In addition to recycling, we also encourage our clients to repurpose their custom awards whenever possible. For example, a retired award could be used as a decorative piece or incorporated into a new award design. Our design team can work with you to create a new award that incorporates elements from your retired award, creating a truly unique and personalised piece.
At Midton, we believe that sustainability is everyone's responsibility, and we're committed to doing our part to protect the environment. If you have any questions about recycling or repurposing your custom award, don't hesitate to contact us. We'd be happy to help you find a solution that's both eco-friendly and practical.
How long does it take to design and manufacture custom awards?
At Midton, we understand that our clients often have deadlines to meet, which is why we strive to provide efficient and timely service without sacrificing quality. The timeline for designing and manufacturing custom awards can vary depending on several factors, including the complexity of the design, the materials used, and the number of awards needed.
Typically, our design team will work closely with our clients to create a custom award design within 1-2 weeks. Once the design is approved, the manufacturing process can take anywhere from 2-3 weeks, depending on the materials used and the number of awards needed.
However, we understand that some clients may need their custom awards more quickly. In these cases, we can provide expedited service for an additional fee. Our team will work closely with you to ensure that your custom awards are delivered on time and to your satisfaction.
At Midton, we take pride in our commitment to quality and craftsmanship, and we believe that every custom award should be a reflection of the dedication and hard work of the individuals or teams being honoured. Whether you need one custom award or hundreds, we're dedicated to providing efficient and timely service without sacrificing quality or attention to detail.
If you have a custom award project that needs to be completed on a tight timeline, contact us at Midton. We'll work closely with you to provide a solution that meets your needs and exceeds your expectations.
How much do custom awards cost?
The cost of custom awards can vary widely depending on several factors such as the type of award, the materials used, the quantity ordered, and the level of customisation required.
On the other hand, a larger, more intricate award made of high-quality materials such as acrylic or metal with detailed engraving or etching could cost several hundreds of pounds per piece to purchase.
Therefore, the cost of custom awards can range from a few pounds to hundreds of pounds per piece, depending on the specific requirements and specifications of the award.
Can I order a physical sample of a custom award?
At Midton, we understand that it can be helpful to have a physical sample of a custom award before placing a larger order. That's why we offer a rapid prototype service on all custom award orders.
With our rapid prototype service, we can create a physical sample of your custom award design using the same materials and processes that we will use for your larger order. This allows you to see and touch the award and make any necessary adjustments or changes before finalising your order.
Our rapid prototype service is designed to be fast and efficient, so you can receive your physical sample quickly and make timely decisions about your custom award order. Contact us for more information about our rapid prototype service and how we can help you create the perfect custom award for your needs.
GAY TIMES has worked with Midton twice now, and on both occasions they went above and beyond to make it an easy process for us. And, of course, on both occasions we were absolutely delighted by the awards they created for our flagship LGBTQ+ event. We can't wait to work with them on our next idea!
Sophie Christophersen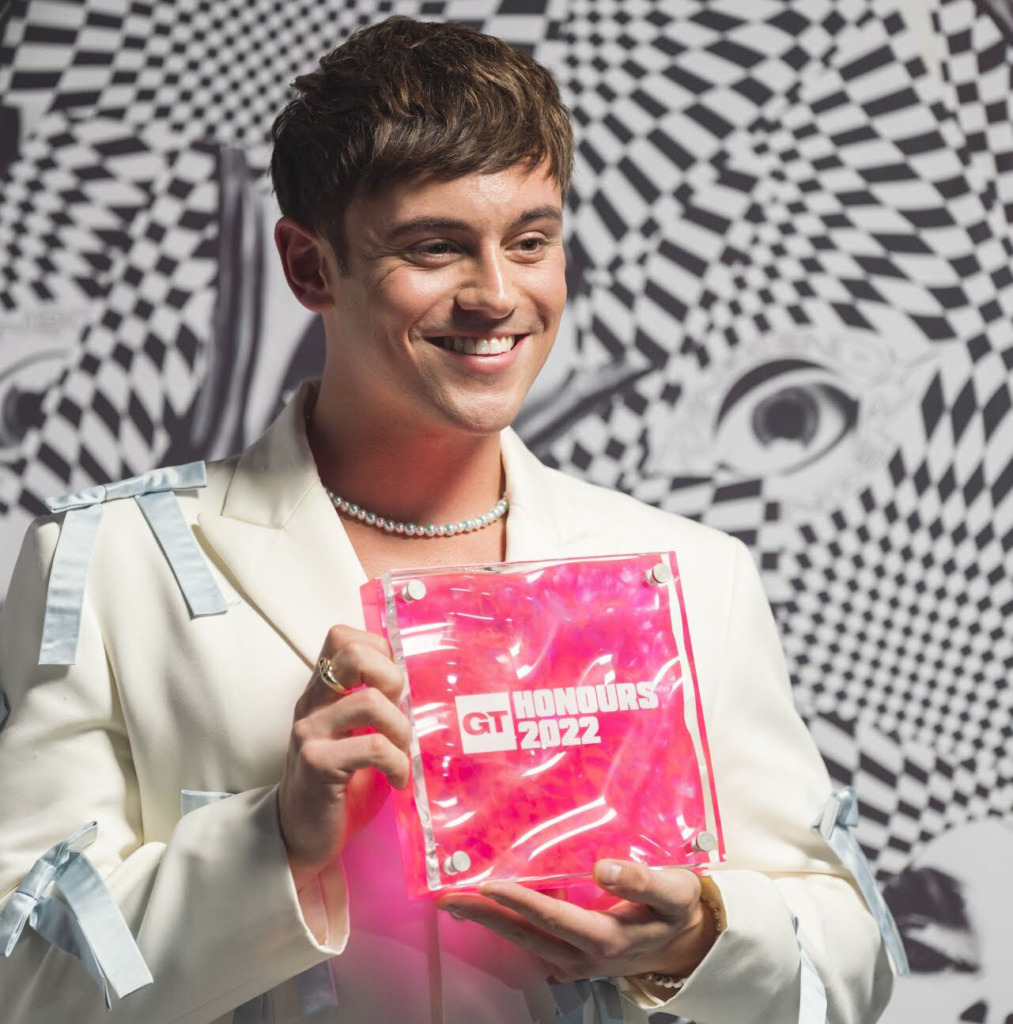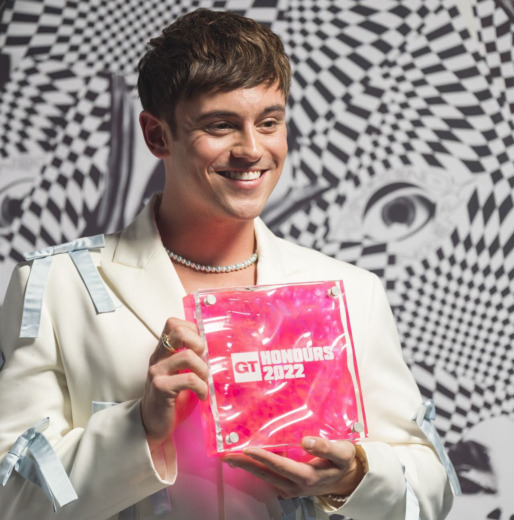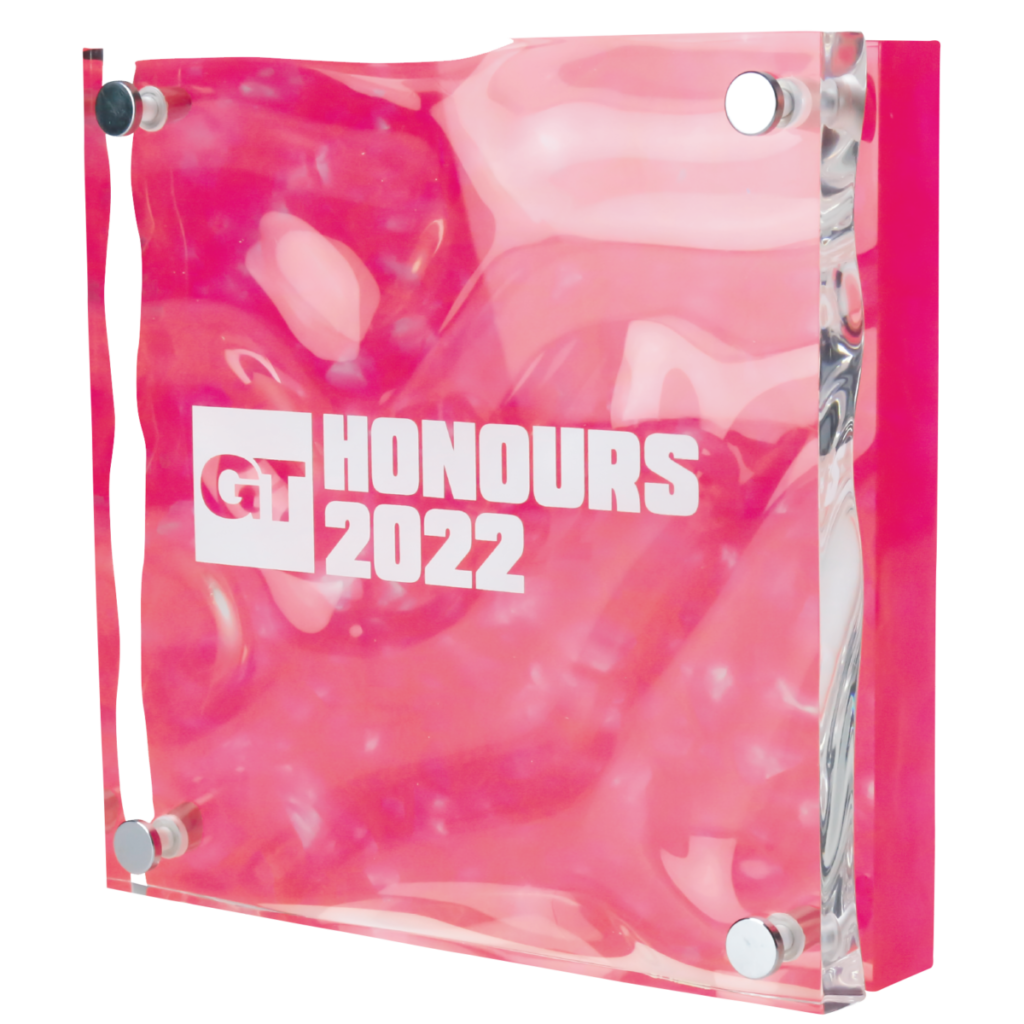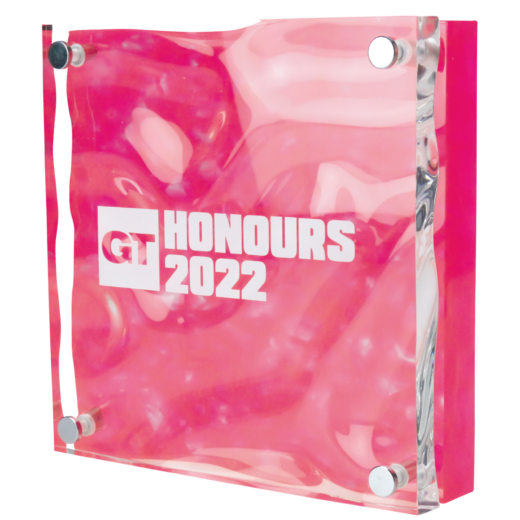 Need Some Guidance?
If you have a project you'd like to get started or you're not sure how to proceed, we can help.