One Tree Planted: India, picked by Stoane Lighting
Here at Midton, we pride ourselves on giving our client's a hands-on approach.
From manufacturing, to company culture – we form long standing relationships. This allows us to know more about the people we collaborate with, and share their values with our audience.
Founded in 1995, Stoane Lighting design, manufacture, and maintain lighting equipment from their base in Loanhead. Their award winning products are made to order responsibly and complement both contemporary and heritage spaces.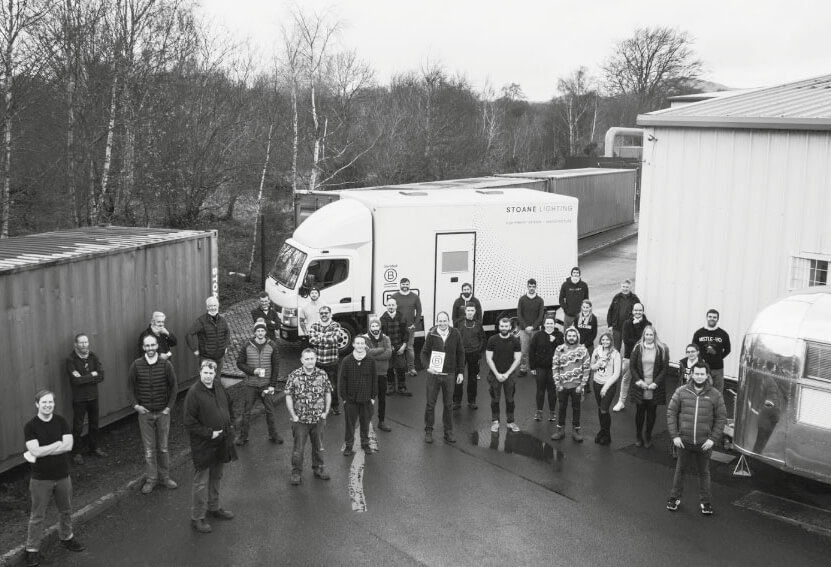 Much like Midton, the team at Stoane Lighting are always designing and innovating with the Circular Economy in mind. Having worked together over the years, the lighting designers were our first clients interested in Remade, our innovative, recycled material. Over the last three years, we have collaborated to design sustainable lighting components, alongside re-thinking many of the team's outstanding designs. Together we have made fantastic progress in our sustainability journey! Therefore, it made perfect sense for us to ask Stoane Lighting to pick spring's tree planting project.
When speaking to Dave Hollingsbee, Managing Director, about the initiative, he explained:
We are delighted to be asked to nominate a tree planting allocation for our pals at Midton. Like our own company, Midton try hard to walk the walk and not just talk. Meaningful monitoring and quantification of our environmental impacts is essential, eclipsed only by the need to act on that information – now. This is one great way to do that. We applaud their initiative and hope that it inspires more to wake up and rise to the huge challenges that surround us all.

Dave Hollingsbee, Managing Director
Stoane Lighting have picked to donate trees in India. This donation will plant 7,917 trees.
India's forests reflect the subcontinent's great diversity of landscapes and ecosystems. A country full of contrasts, it is recognised as one of the 17 "megadiverse" countries, with around 8% of the world's flora and fauna residing there. These forests support the livelihoods of almost 275 million people, depending on their resources for food, fuelwood, fodder and other forest products.
The work of One Tree Planted in India is primarily focused on planting fruit trees. This mission helps fight hunger, improve local economies, and combat climate change. Each fruit tree planted will equate to at least $10 USD in food and nutrition each year, meaning Midton and Stoane Lighting's donation will equate to a massive $79,170 worth of food.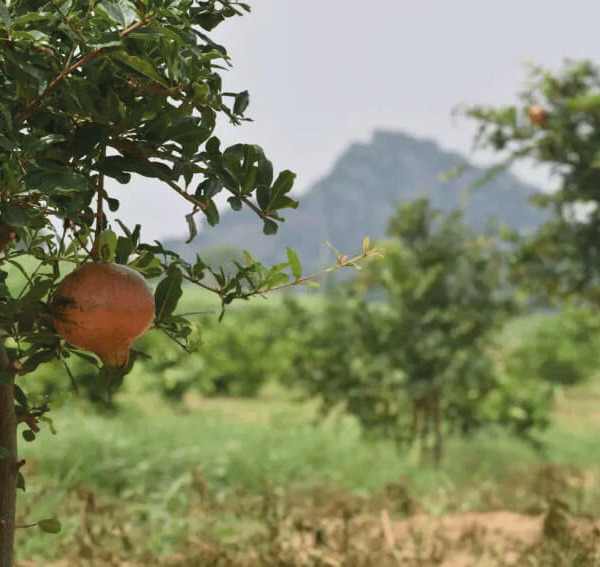 While the socioeconomic benefits of this effort are undeniable, there are many ecological benefits too. India has some of the world's worst air quality, creating a massive drain on human health. Trees planted will filter air, trap pollutants, and provide thousands of pounds of breathable oxygen over their lifetimes.
Fruit trees currently being planted across India include moringa, papaya, and banana, that will grow quickly, providing food and fruit within 8-10 months of planting. Other species will ultimately provide a steady supply of food and income to small farmers in the long term.
We're thankful for our work with Stoane Lighting, and all our clients, that allows us to plant a fantastic amount of trees a year with our partner, One Tree Planted. To find out more about the organisation, check out their website.