Kasia and Andrea's Farm
Here at Midton, we're passionate about reducing our waste. Where this is not possible, we're always thankful for a little help.
Recently, with the growth of business, our factory grounds have been cleared to make way for new machinery and warehousing. This process has revealed materials that we no longer have need for. However, they presented the perfect opportunity for an upcycling project. Through this, we came into contact with a local couple with a great idea in mind.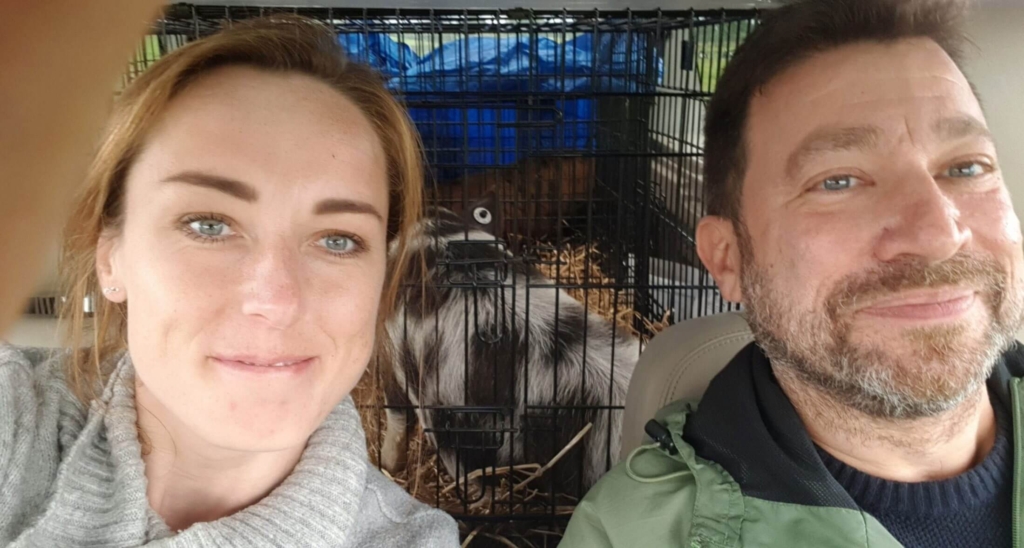 Making the decision to move from a fast-paced life in London, Kasia and Andrea now live a sustainable life, running a farm in Kintyre. Using our waste pallets and acrylic sheets, Kasia and Andrea have so far created:
Pallet shelving for their garage
A compost tumbler and sifter from barrels
A shed for storage of bales of hay
A post box
A larger goose house
Fencing for individual runs for broody hens, poorly chickens and any animals that need separated.
Yet, this is not all the couple plan to create using the materials. Plans are already in place to build a summer house for the pigs shortly, alongside various other projects over the summer.

I caught up with Kasia to find out more about their story:
"Andrea & I filled our long-term dream of moving to Scotland in 2019. We previously visited Argyll during a summer holiday and absolutely fell in love with the place. Back in London, Andrea was a wine journalist & Decanter Magazine judge and we also had two very busy restaurants and an event catering business (we catered for the likes of Facebook, Nissan, Cambridge May Balls & many other corporate parties), so moving here and becoming smallholders was a truly radical change. Once we traded the alarm clock in for the cockerel crow, there was no going back for us. We bought an ageing 1970s farmhouse that we are now refurbishing to run a tiny B&B alongside our little steading. We enjoy growing our own organic produce and tending to animals – Kunekune pigs, rare breeds of geese and a growing flock of chickens & guinea fowls.

We are savouring this more "organic" way of living here, and having such a bountiful nature on our doorstep made us even more aware of the importance of protecting and preserving it. This is precisely where upcycling comes into play: giving a second life to things that would otherwise end up in a landfill helps us do our bit in this regard. And we find it oddly satisfying to turn waste into something useful for our animals or the veg patch."
We can't wait to see what else Kasia and Andrea come up with using our waste material.