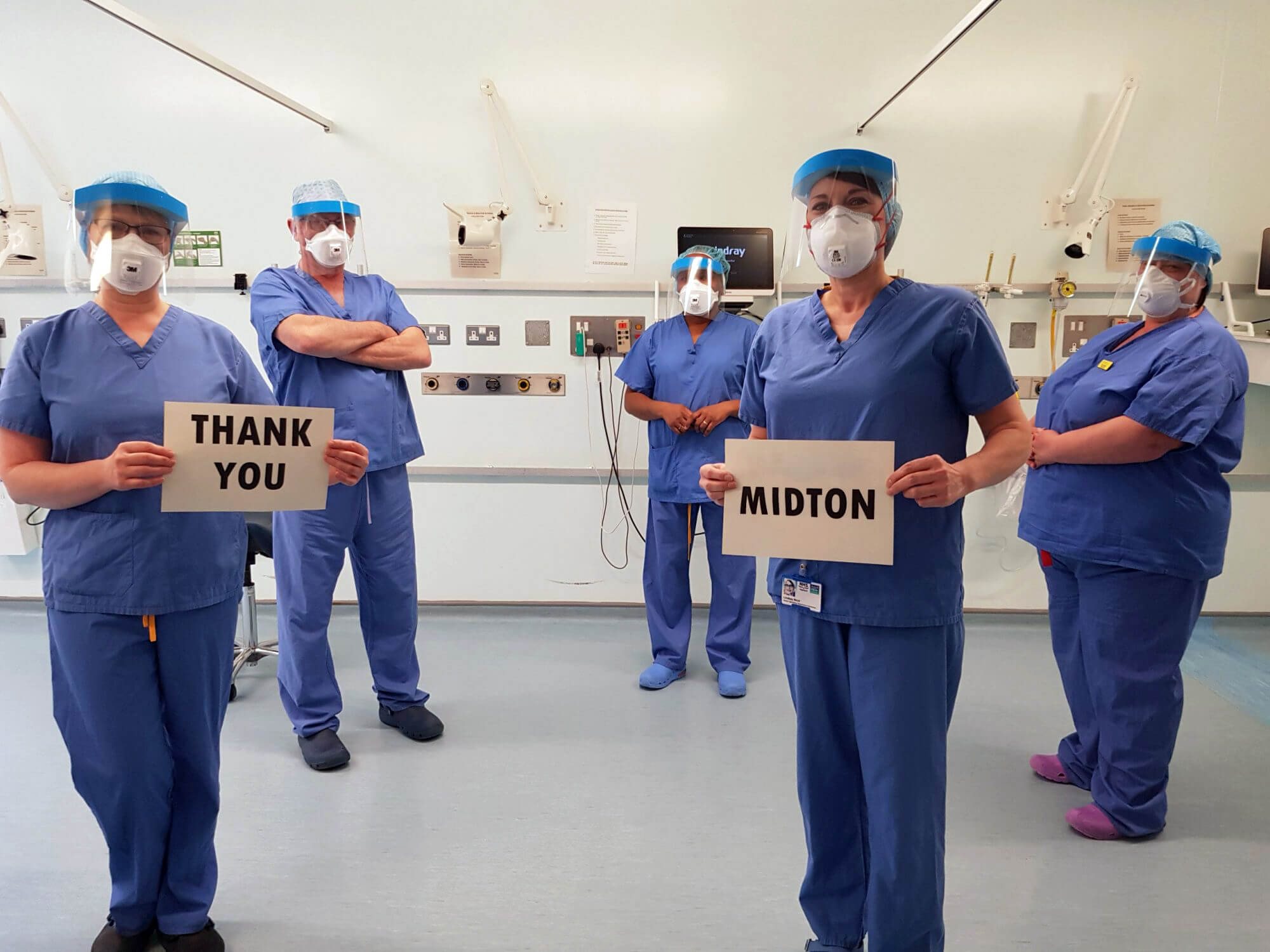 Case Study
covid-19
Midton has developed a range of bespoke products to help with the fight against COVID-19. We've expanded from face shield production to include protective screens for workspaces, such as shops and offices.
Midton products to help with the fight against COVID-19
Offering a range of standard sizes, alongside a custom design and installation service, we want to help businesses in Argyll & Bute get back on their feet. We take sustainability seriously and are thinking ahead to what we can do with the shields when they're no longer required. Working on the basis of a scrappage scheme, we are now offering our customers cashback on the material cost of all shields we produce. We will then recycle this material and reuse it in our manufacturing process.
Creating new products from old, reducing our consumption and driving towards a more sustainable future. Call our customer team and they will guide you through the process.
Like all other non-essential businesses we were forced to close our doors due to Covid-19.
But we knew we couldn't just sit and do nothing so examined our in-house supplies and production capabilities and offered our services to the UK government following their call for support in building ventilators and supplying related components.
We have an extremely skilled workforce, and coupled with our machinery, they could make a valuable contribution.
Being part of the local community and supporting those in it, has always been something that Midton have been proud to promote. We couldn't sit back and watch it unfold on the news, we had to help people in need.
We awaited the government response to our offer of skills and machinery.
Midton + PPE
Tell me more about your work with PPE