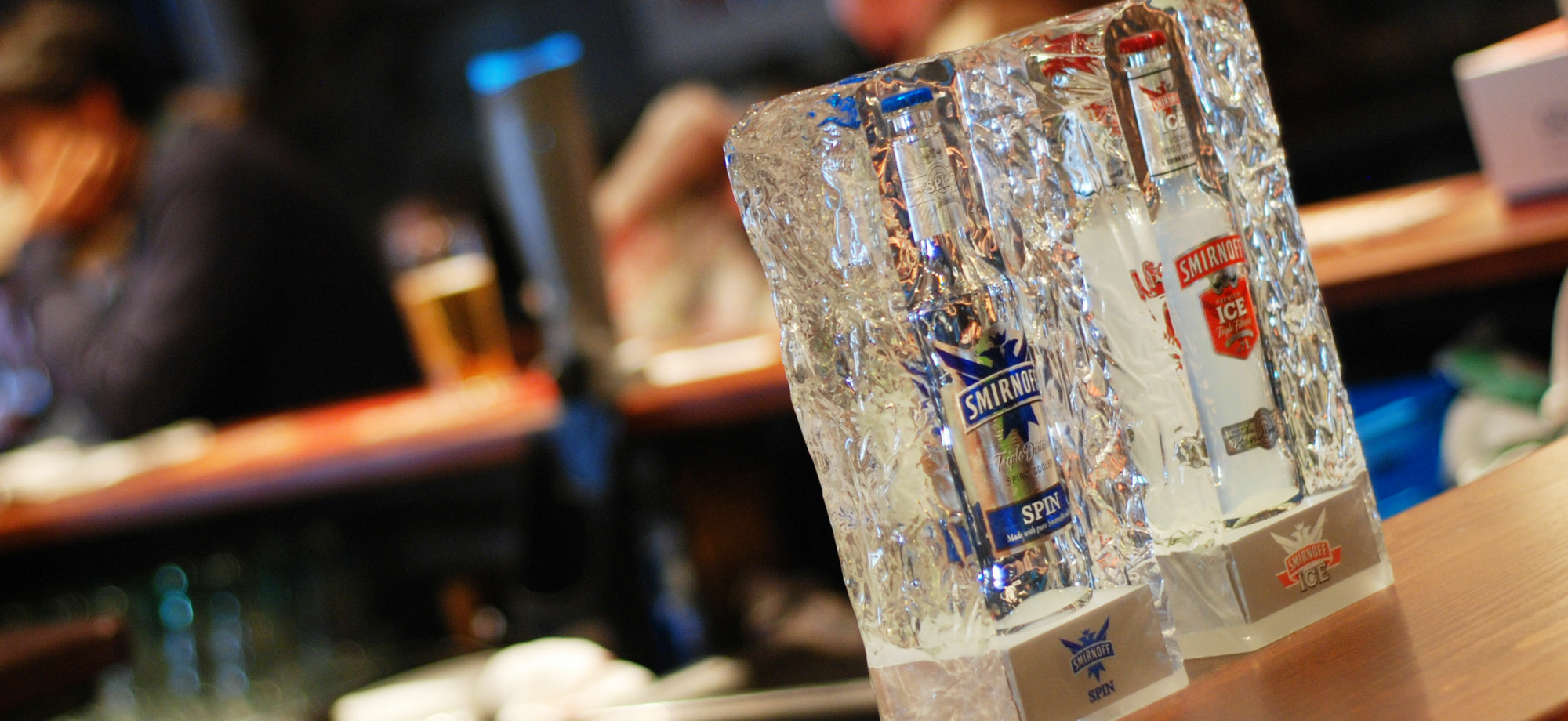 Bottle Glorifiers
Elevate Your Product Presentation
with Midton's Custom Bottle Glorifiers
Crafting Brilliance:
Midton's Custom Bottle Glorifiers
At Midton, we're masters in the art of transforming bottles into captivating brand ambassadors. Our custom bottle glorifiers are the epitome of innovation and craftsmanship, designed and manufactured to turn your brand's bottles into dazzling showcases. Whether you aim to leave a lasting mark on store shelves, steal the spotlight at events, or make a memorable statement in the hospitality industry, our creative expertise and technical precision are at your service.
Designing Exceptional Bottle Glorifiers for Your Brand
At Midton, we specialise in designing and crafting distinctive custom bottle glorifiers. Our dedicated team of designers and craftsmen enhance your brand's presentation, ensuring your products stand out with elegance and sophistication. Contact our team today and they will guide you through your next project.
Discover the Artistry of Midton's Acrylic Embedded Bottle Glorifiers
Welcome to the world of Midton's Acrylic Embedded Bottle Glorifiers, where we specialise in elevating your brand through the captivating art of acrylic embedment. Our custom-designed acrylic glorifiers are a harmonious blend of creativity and precision.
Let's grab a coffee
Let's chat about your project idea over a (virtual) coffee!
we're here to guide you through our process.
The Art of Bottle Glorifier Manufacturing at Midton
Our manufacturing process is a blend of creativity, innovation, and precision, resulting in the creation of exceptional bottle displays that leave a lasting impression. From concept to production, our team of artisans and experts work tirelessly to ensure that each bottle glorifier we produce tells a unique story and enhances your brand's presence.
Unlocking Creative Possibilities: Remade by Midton for Bottle Glorifiers
Discover the limitless potential of Remade by Midton, our innovative recycled acrylic material, as we redefine the art of bottle glorifiers. At Midton, we believe that sustainability and creativity go hand in hand. With Remade, we're not just crafting exceptional bottle glorifiers; we're pioneering a new era of eco-conscious design.
GAY TIMES has worked with Midton twice now, and on both occasions they went above and beyond to make it an easy process for us. And, of course, on both occasions we were absolutely delighted by the awards they created for our flagship LGBTQ+ event. We can't wait to work with them on our next idea!
Sophie Christophersen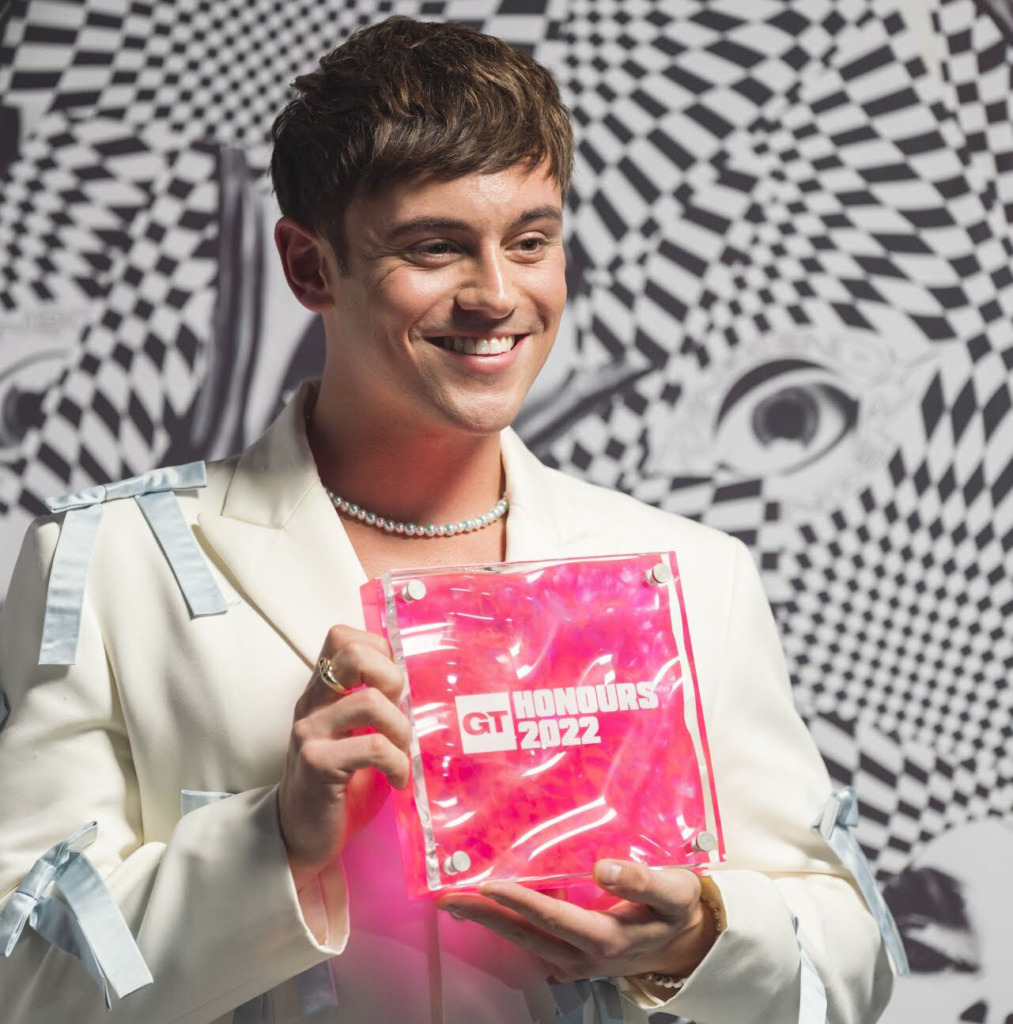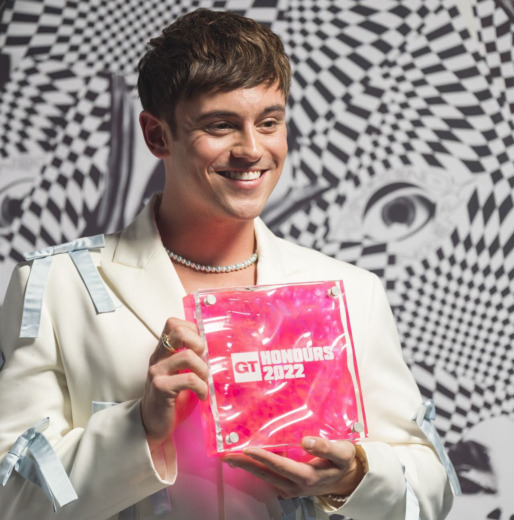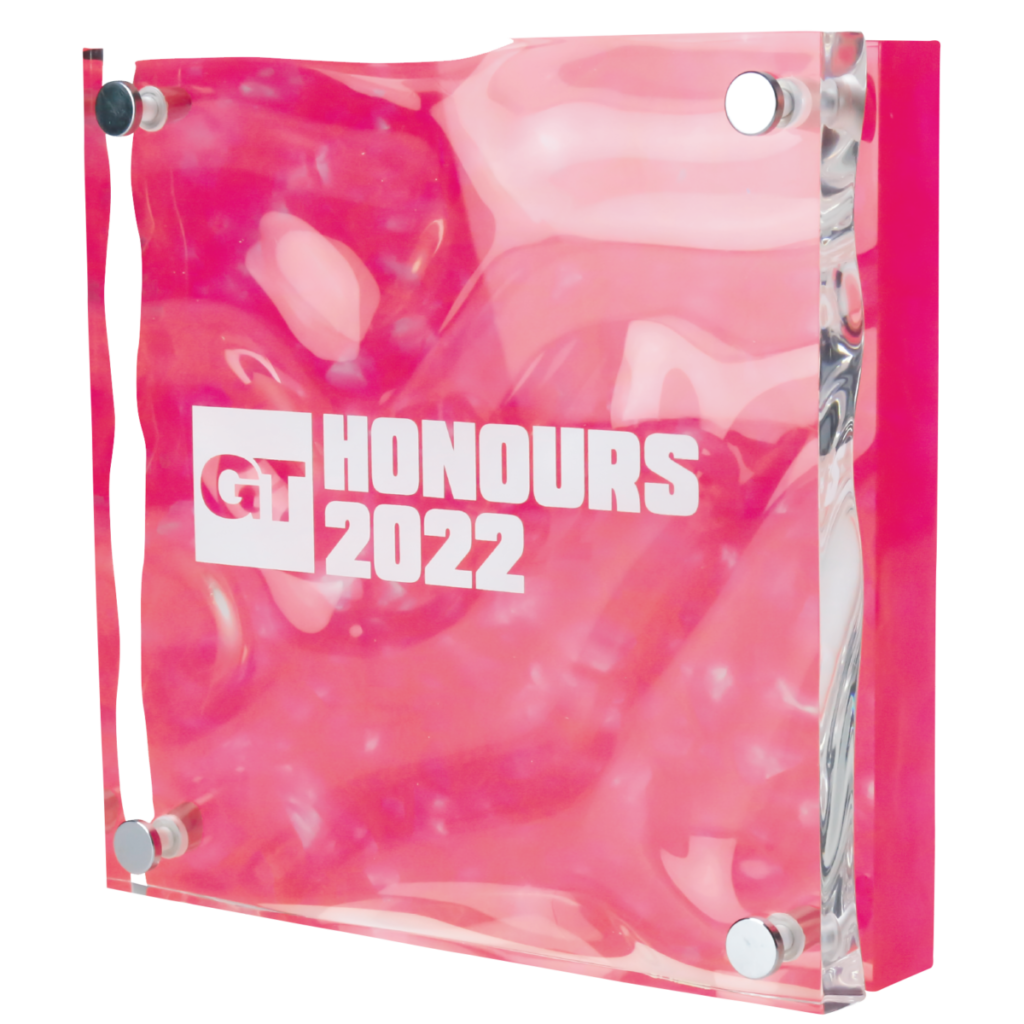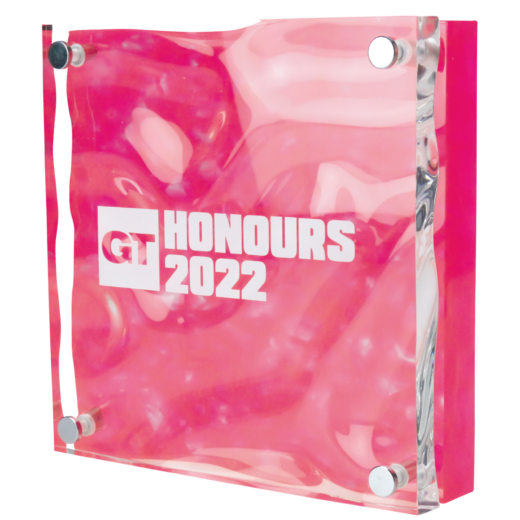 Frequently Asked Questions about Bottle Glorifiers
What is a custom bottle glorifier?
A custom bottle glorifier is a unique display piece designed to enhance the presentation of your product, typically a beverage bottle, in a visually appealing way.
How do I get started with a custom bottle glorifier project at Midton?
Simply contact us by email, phone or video chat to discuss your project. We'll guide you through the design and manufacturing process.
What materials can I choose for my custom bottle glorifier?
We offer a range of materials, including cast acrylic, wood, metal, and more, allowing you to select the one that best suits your design.
What is the typical lead time for a custom bottle glorifier project?
Lead times vary depending on complexity, but on average, it takes 3-6 weeks from concept to delivery.
Can I provide my own design for the bottle glorifier?
Yes, you can provide your design, and our team can work with you to refine and manufacture it.
What design services does Midton offer?
We offer design services that include concept development, 3D rendering, and prototype creation to bring your ideas to life.
Is there a minimum order quantity for custom bottle glorifiers?
We can accommodate both small and large orders, with no strict minimum order quantity.
What is the cost range for a custom bottle glorifier project?
The cost varies based on design complexity and materials chosen. We'll provide a detailed quote during the consultation.
Can I visit your facilities to see the manufacturing process?
We welcome visitors to our facilities in the stunning west coast of Scotland, and you can schedule a tour to see the manufacturing process firsthand while enjoying the beautiful scenery.
How do I maintain and clean my custom bottle glorifier?
We provide care and maintenance instructions along with your glorifier. Typically, mild soap and water are suitable for cleaning.
Need Some Guidance?
If you have an embedment project you'd like to get started or you're not sure how to proceed, we can help.