ACRYLIC AWARDS
Transparency that Shines:
Celebrate Success with Stunning Acrylic Awards!
Exceptional Acrylic Awards from Midton
Midton is a leading manufacturer of high-quality awards. We are passionate about delivering exceptional products that exceed our clients' expectations. Our innovative and modern approach to design and manufacturing ensures that our awards are not only beautiful but also durable and long-lasting.
Innovative Design and Skilled Craftsmanship
At Midton, we believe in creating recognitions worth recognising. That's why we use the latest technology and techniques to create awards that are truly unique. Our team of skilled designers and craftsmen work together to create designs that are tailored to our clients' needs, whether it's a traditional award, or designed sculpture.
Let's grab a coffee
Let's chat about your project idea over a (virtual) coffee! Whether it's awards, an interior design project, or a lighting installation – we're here to guide you through our process.
Quality and Durability in Every Acrylic Award
We take pride in our attention to detail, ensuring that every award is crafted to the highest standards. With a range of materials to choose from, and the latest technology and tooling, we're proud to offer an unrivalled bespoke design, all crafted in-house. Our commitment to quality means that our awards are designed to last a lifetime.
Personalised Service and Customisation Options
Customer service is at the heart of everything we do. We work closely with our clients to understand their needs and preferences, offering a range of customisation options to ensure that each award is bespoke. Our friendly and knowledgeable team is always on hand to provide advice and support throughout the design and manufacturing process.
Frequently Asked Questions about Acrylic Awards
Why is acrylic a preferred material for awards?
Acrylic is a popular choice for awards for several reasons, including its versatility. Acrylic can be shaped, cut and moulded into a wide range of designs, making it perfect for creating unique and eye-catching awards. This versatility also allows for a high degree of customisation, with a variety of personalisation options – including print and casting to brand colours.

Durability is a prominent factor with acrylic. Unlike other materials, such as crystal, acrylic is shatterproof and less prone to breakage. Paired with being lightweight, these awards are easy to handle and ship.

Finally, acrylic is easy to maintain and clean. It can be wiped down with a soft cloth and mild soap and water, making it a low-maintenance choice for awards that will be displayed over time.

Overall, the versatility, durability, and aesthetic appeal of acrylic make it a preferred choice for awards, and one that is sure to impress recipients and last for years to come.
Can you recycle acrylic awards?
Yes, acrylic awards are recyclable.

Although acrylic has a negative stigma as a plastic, the material is a fantastic choice for circularity. Midton has in-house recycling services. For a small fee, we can take your old awards, and put these through our acrylic chipper to be recast for future projects.
How long does it take to design and manufacture acrylic awards?
Designing and manufacturing awards can take varying amounts of time based on factors such as design complexity, quantity, and customisation options. The design phase can last a few days to a few weeks, depending on customisation level and number of revisions. Manufacturing typically takes 2-3 weeks, including cutting, shaping, polishing, engraving, and customisation. Rush orders may be possible but could come with extra fees. Midton aims for efficient processes and works closely with clients for on-time delivery to specifications.

How much do acrylic awards cost?
At Midton, we work closely with our clients to create customised awards that fit their budget and meet their specific requirements. We offer a wide range of customisation options, and our team of experts can help clients choose the options that will best suit their needs.
Overall, the cost of acrylic awards will depend on the specific requirements of the client.
Do you have examples of acrylic awards?
To see examples of our work, we invite you to browse our acrylic awards gallery on our website. Our gallery showcases a variety of awards that we have created, including corporate recognition awards, sports awards, and academic achievement awards. Each award is customised to meet the unique needs of our clients, and showcases the high level of craftsmanship and attention to detail that we bring to every project.

GAY TIMES has worked with Midton twice now, and on both occasions they went above and beyond to make it an easy process for us. And, of course, on both occasions we were absolutely delighted by the awards they created for our flagship LGBTQ+ event. We can't wait to work with them on our next idea!
Sophie Christophersen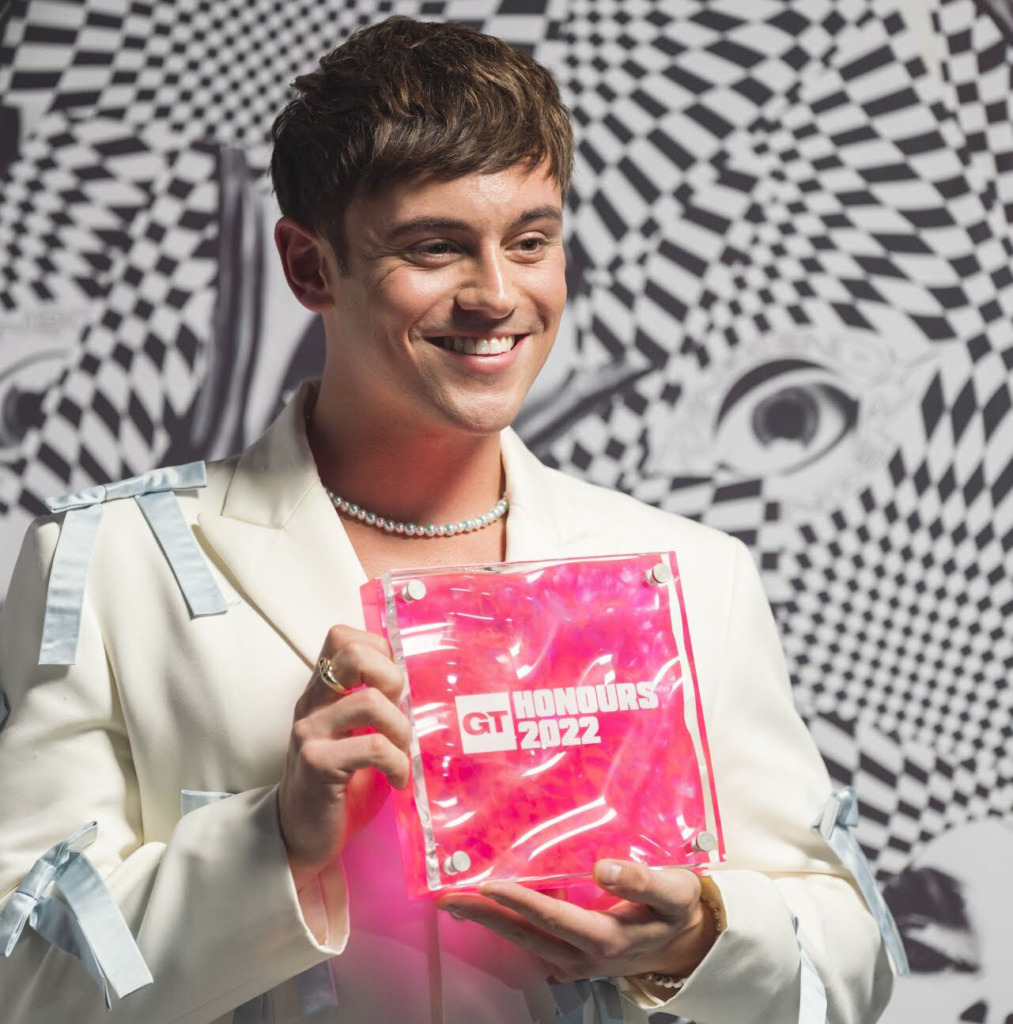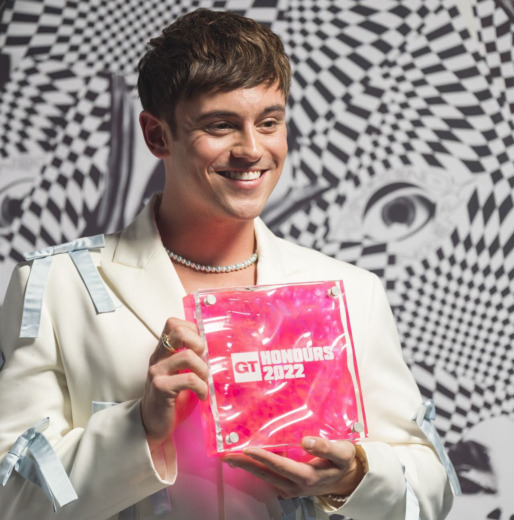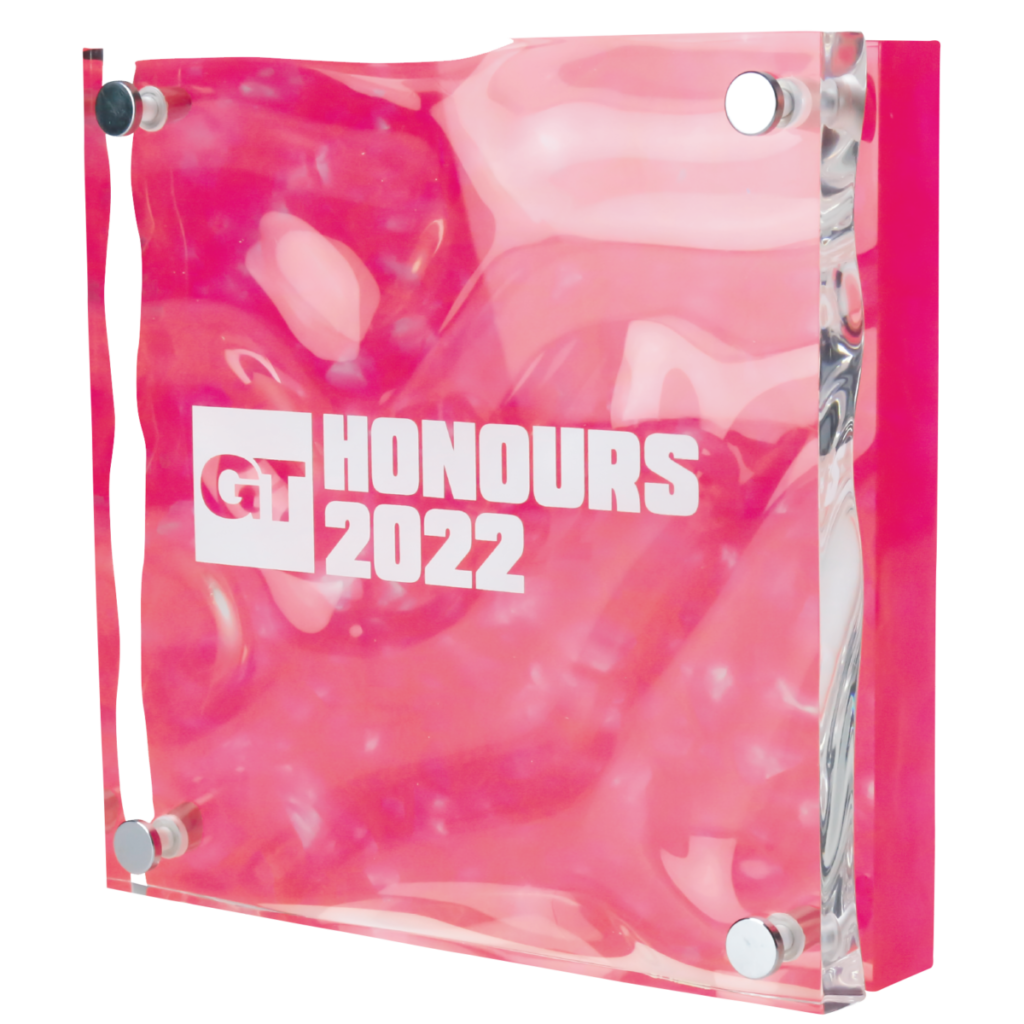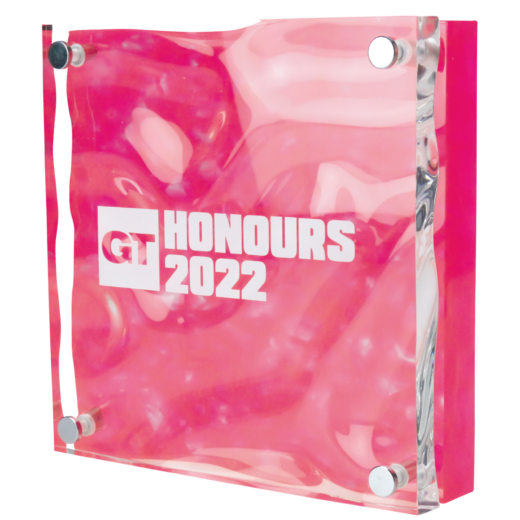 Need Some Guidance?
If you have a project you'd like to get started or you're not sure how to proceed, we can help.