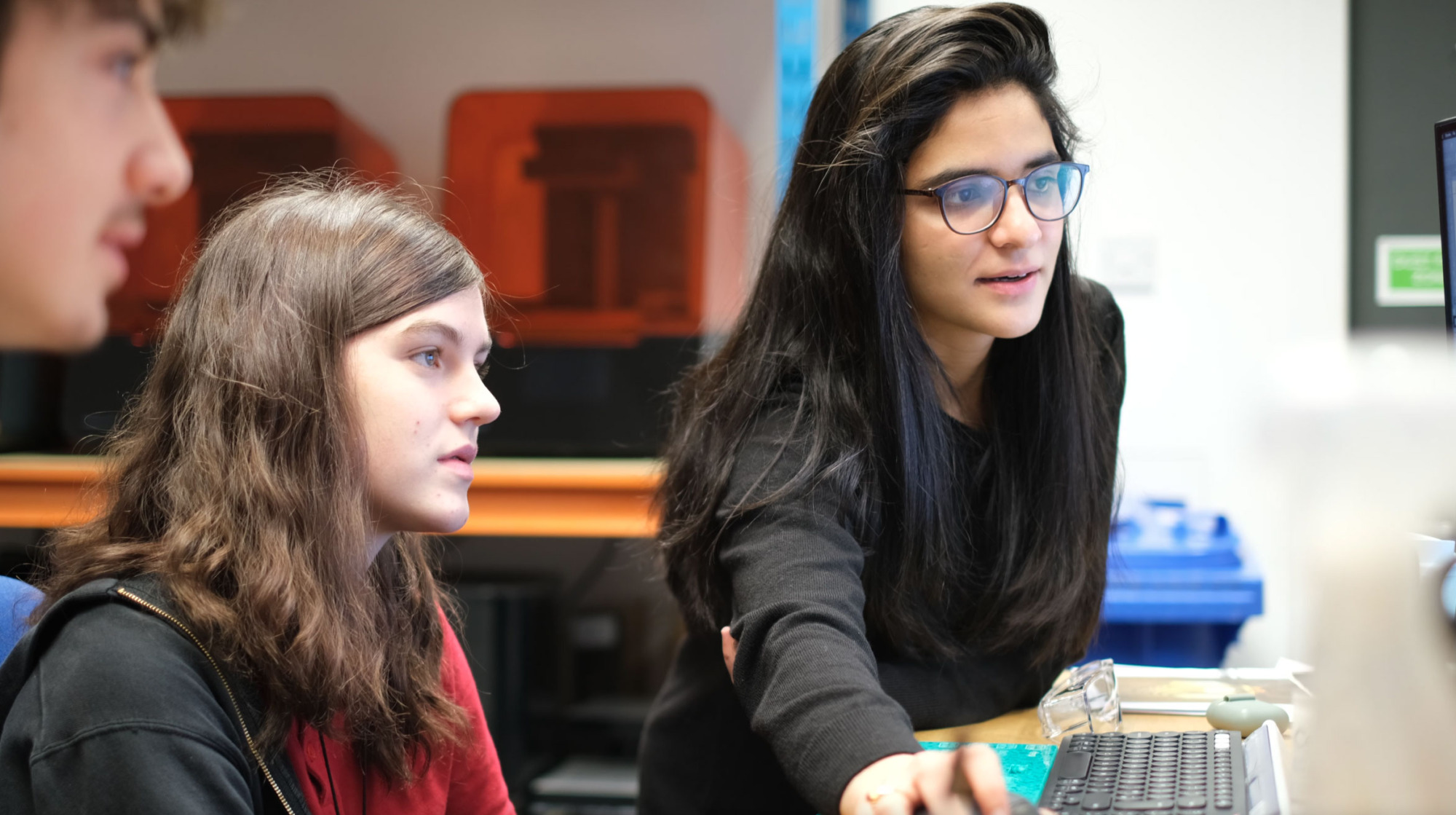 Midton education
A Makers Space that Invests in and Inspires the next Generation of Talent
Midton Invests in Future Talent
At Midton, we recognise the importance of education and its role in empowering individuals and driving the progress of our local community. Through our education initiatives, we aim to raise awareness, provide valuable work experience opportunities, and support the development of future talent.
Raising Awareness
Midton actively participates in local school events alongside other businesses in the area to raise awareness about the diverse range of employment opportunities available locally. We understand the significance of promoting job prospects, especially in rural areas facing population decline.
Our involvement often garners attention at these events, thanks to our broad skill base and associations with renowned brands and well-known personalities who have received our products.
Midton Support a Day In Industry ALIenergy and DYW 2023
Work Experience
As part of the school curriculum, Midton offers work experience opportunities to 4-6 students each year. During their week-long work experience, students join us at Midton to gain hands-on experience in designing and manufacturing a product. Working at a fast pace, they go from initial brief to final touches, acquiring valuable skills and knowledge about the entire design and production process.
Summer Placements
Each year Midton provides 1-2 summer placements for undergraduate students, lasting 6-12 weeks. These placements offer students the opportunity to work on specific development projects. Projects may involve advancing our products, exploring new production techniques, or contributing to other areas of innovation within the company.
The summer placements are designed to provide students with practical experience, fostering their professional growth whilst contributing to the advancement of the company and its products.
Midton Deliver a Successful Kickstart Scheme in 2021
Midton Remade Sculpture Prize
As part of our commitment to supporting further education, we proudly offer the Midton Remade Sculpture Prize, an annual prize exclusively for students of the Glasgow School of Art's Environmental Arts Program.
The Remade Sculpture Prize provides a unique opportunity for 3-6 successful applicants to develop and produce their sculptural concepts at Midton's Acrylic Foundry. This prestigious prize allows students to showcase their talent and creativity while exploring the inventive use of recycled acrylic.
We believe in the power of sustainability and recycling, and we encourage applicants to incorporate these principles into their sculptural designs. The students' sculptures should display a unique and inventive use of recycled acrylic, demonstrating their ability to transform waste materials into stunning works of art.
The selected students will have the privilege of working closely with our experienced team at Midton, gaining invaluable insights into the manufacturing process of acrylic-based sculptures. They will have access to our state-of-the-art facilities and expert guidance to bring their artistic vision to life.
The Midton Remade Sculpture Prize not only provides students with a platform to showcase their talent but also exposes them to real-world production techniques and industry practices. This experience is invaluable for their artistic and professional development, as they engage in hands-on learning and collaboration with our skilled craftsmen.
Glasgow School of Art's Environmental Arts Program.
Sponsorship and Support:
UGR (University of Glasgow Racing)
Midton's passion for engineering and automobiles extends beyond our core operations. We are proud to sponsor and support UGR (University of Glasgow Racing), a dynamic student team that shares our drive for innovation and pushing the boundaries of motorsport.
UGR represents the University of Glasgow in competitive kart racing, where they continuously strive for excellence in both combustion engine and electric-powered categories. As avid supporters of their endeavours, Midton has formed a successful partnership with UGR, combining our engineering expertise with their racing prowess.
Through our sponsorship, we provide UGR with technical guidance, and access to our resources. We believe in nurturing the next generation of engineers and providing them with practical opportunities to apply their theoretical knowledge.
Our partnership with UGR not only fosters a spirit of teamwork and innovation but also supports the development of future engineers who will shape the automotive industry. By combining our passion for engineering and cars, we inspire young minds to pursue their dreams and make a positive impact on the racing community.
UGRacing Win Formula Student 2022!
Need Some Guidance?
If you have a project you'd like to get started or you're not sure how to proceed, we can help.