One Tree Planted: Ghana and Kenya
This month, we have reached a new tree-planting milestone. Since establishing our commitment to tree planting towards the end of last year, we have planted over 20,000 trees!
Over the summer, we've had two fantastic creatives join our team through the Kickstart Scheme – so, to welcome them to the team, we let them pick our most recent projects. The Kickstart Scheme is a government led initiative that provides funding to employers, allowing them to create jobs for 16 to 24 year olds on Universal credit, who are at risk of long term unemployment.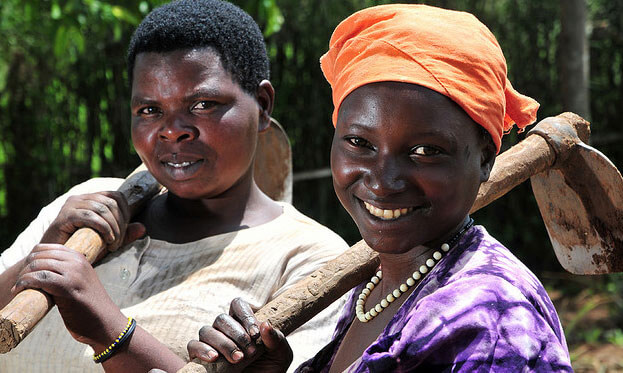 The first was picked by our videographer, Calum. Calum joined our team for the summer while on break from college in Glasgow. A great asset to our team, Calum has helped boost our social media presence.
Calum's chosen project is in Ghana, supporting the North Bandai Forest Reserve. One Tree Planted aims to plant 100,000 trees over the year. This will be achieved by interplanting clumped bamboo in remaining standing trees and vegetation in the Ashanti region. All bamboo is raised from seeds within the project's own seed banks, in on-site nurseries. This project operates a sustainable development model, where funds from this go directly into sustainable development of the surrounding communities. With Midton's efforts over the month of August, we have been able to donate over 2,300 trees to this project.
The purpose of this project is to utilise the bamboo to create a rapid and permanent canopy, reconnecting remnant forest patches, and creating a forest ecosystem. The direct ecological benefits of this include micro-climate control and control of rainfall. This is made possible by the bamboo's ability to filter the rain slowly into the soil. Indirect benefits are seen in the prevention of uncontrolled fires in the region, aiding in the protection of remaining ecosystems and biodiversity.
Supporting communities is a huge part of One Tree Planted's mission. With this project specifically, there is a key focus on long-term job creation. The bamboo planted will need maintenance, which is a manual job until reaching maturity. Thereafter, annually harvesting will be required. This means jobs are created to be long term and permanent. Even more promising, there is a focus on hiring women within this role.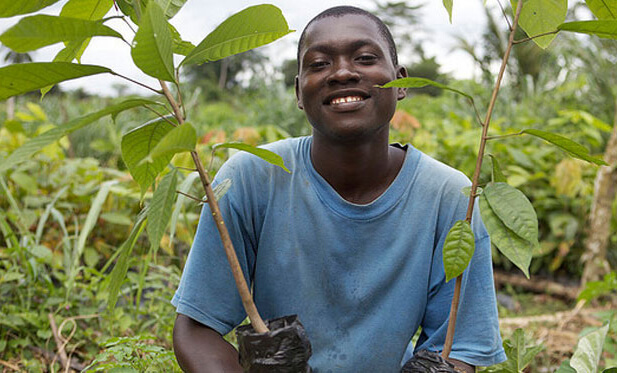 Our second project was chosen by our latest Kickstarter arrival, Hamish. Joining the team at an exciting time, the new role includes working with our design team, focused on 3D printing. Additionally, Hamish will be helping with our photography department, ensuring our clients receive photo updates surrounding their projects.
The project chosen by Hamish is located in Kenya, focused on agroforestry and community development in Kitui. Through One Tree Planted's efforts, 50,000 trees will be planted between October 2021 and April 2022. Thanks to our clients, we will be donating over 2,200 trees to this total. The main aim of this task is to embrace agroforestry as a restoration approach, including the integration of crops and trees. This is a win-win situation for the Kitui region, with boosts in both ecological restoration and economic empowerment for the community.
The community groups engaged in this project will be mobilized and trained on the propagation of diverse tree species. Three tree nurseries will be expanded to raise more than 50,000 tree seedlings, with correct spacing maintained to ensure proper growth and nutrient uptake for maximum survival rate.
This project will have phenomenal ecological benefits for the surrounding area, including: the improvement of soil fertility, protection of crops and livestock, restoration of degraded lands, increased biodiversity and improved ecosystem services.
Alongside this, community benefits include, the improvement of health and nutrition for vulnerable rural households, sustainable livelihoods, increased levels of income per household, female empowerment and gender equality, as well as rescuing local and traditional ethnobotanical uses such as medicine.
Here at Midton, we're proud to support projects that have such a positive impact, both ecologically and within local communities. We encourage you to check out both our tree planting partners, One Tree Planted and Trees For Life, to find out more about the organisations, and how they make a difference.