Sustainable Materials – Meet Michael
Midton's hope for sustainable solutions
In February, we welcomed Michael to our team of talented designers. Michael graduated with a First Class BSc (Honours) Degree in Product Design, from the University of Dundee, Duncan of Jordanstone College of Art & Design.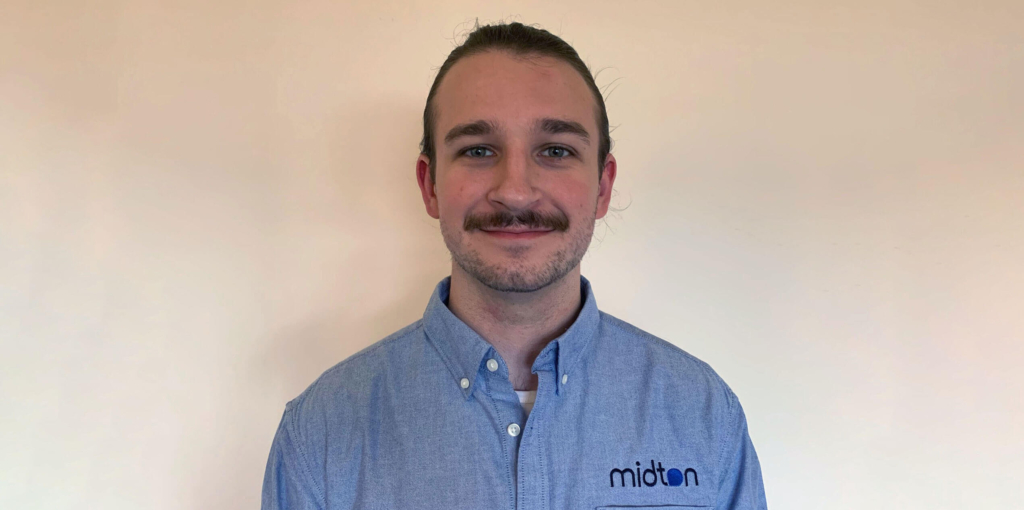 As a designer, every aspect of the industry is of interest to Michael, and he hopes to experience a variety of design disciplines to develop a broader understanding of the field. Balance between aesthetics and functionality has always fascinated the designer, and this balance is the core of his work. He enjoys considering materials and the use of colour in different and novel ways.
What really caught our eye about Michael here at Midton, was the designer's strong passion for sustainability. Michael is fascinated by materials, and is always searching for new opportunities and materials to experiment with. He spent his Honours year developing a new sustainable, environmentally clean material from kelp, which he coined Kelp-Weave. The designer categorises this as vegan leather, and is a natural handwoven and handcrafted materials. You can now find samples of his Honours project on display in the Material Library in the University of Arts, London!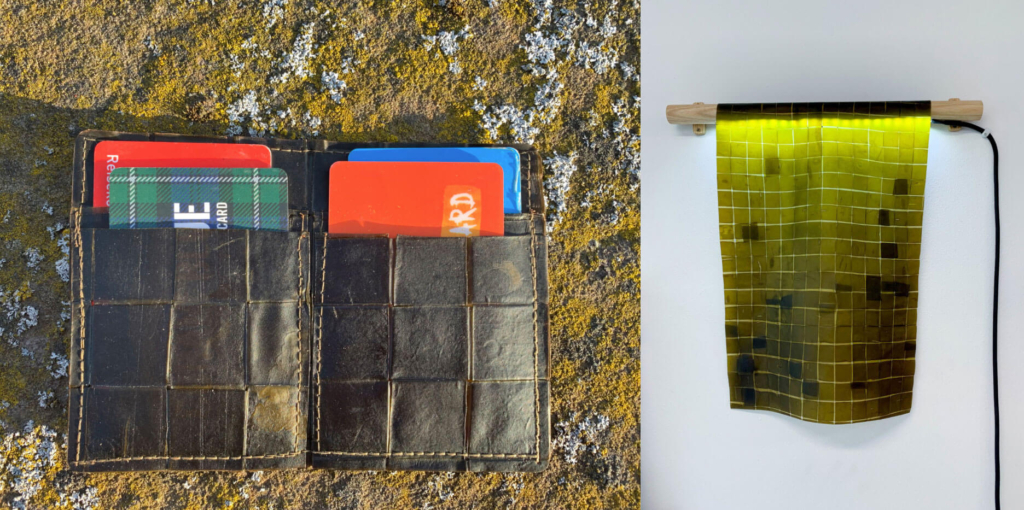 Michael's interest in sustainability made him the perfect candidate for our ScotGrad placement. Our collaboration with ScotGrad, and Michael, focuses on developing sustainable solutions. To do this, Michael will experiment with different materials we could use and where they would be beneficial in future projects. Michael will conduct experiments with multiple materials, discovering how they print and what finishing would be required if we were to use them in our final pieces.
Requiring a lot of trial and error, the project will be a long game, requiring a lot of experiments on many materials. We also expect to find that some materials may work better in different projects and situations. The variation of materials may also require new stor age techniques, which will mean adaption to dedicated spaces, or the purchase of new appliances.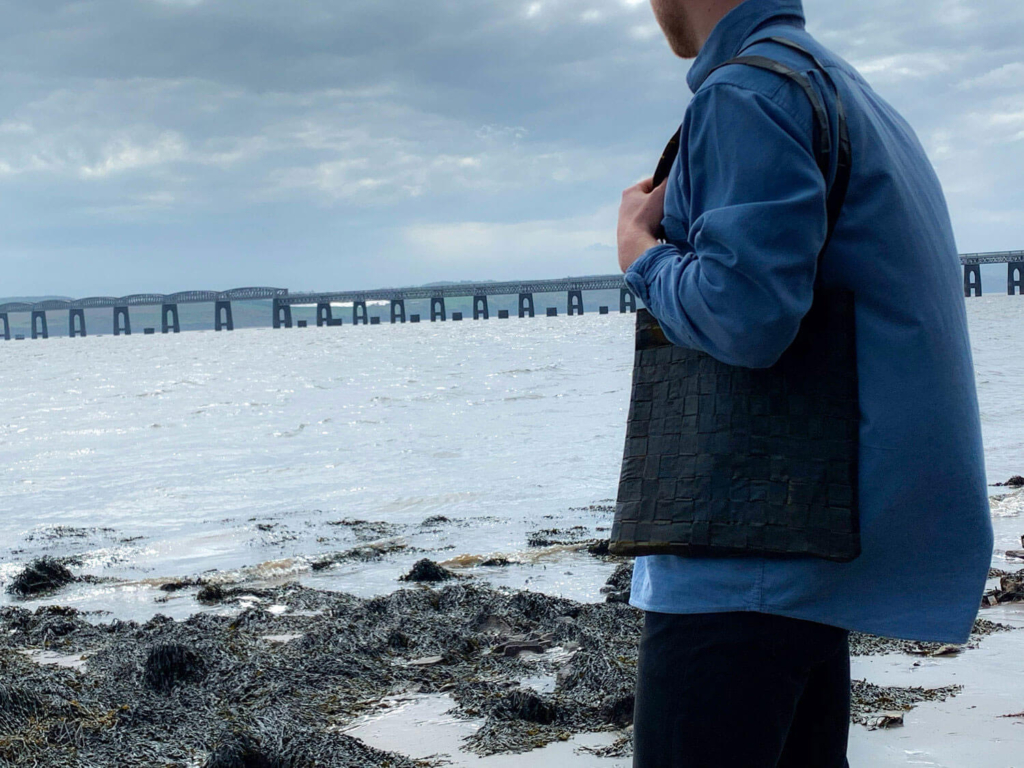 I caught up with Michael to find out more about the first project Micheal is working on.
What does this project involve?
The project is all about reducing our waste, and improving sustainability of our production processes.
So far, I have been testing and prototyping 3D models to help with casting and machining stages. Using new FDM printing, I have been using a variety of materials and research to develop new methods of tool holding and moulding.
What is the importance of this project to you?
Through this project, my hopes are to greatly reduce our waste material in the long run. This is hugely important to both my work, and to Midton, creating much more sustainable working. As an added bonus, this will hopefully lead to a faster process as the set moulds won't have to be made every time.
What sparked your interest in sustainability?
I think that, at the moment, sustainability is something that is hugely important to be interested in, and to also strive for constantly. Midton is proof of a company who are inherently unsustainable, proving their ability to turn this around. This project showcases that recognition of need to change.
What did you think of Midton when you first started?
Starting at Midton was a bit of a whirlwind for me, especially starting only a month before lockdown. I had previously known of Midton due to the connections we have with the University of Dundee, particularly with their product design. I found most of my knowledge, however, through the job advert. Straight away, the company excited me. Through my degree, I've always had a fascination with materials and seeing a new layer of the encapsulation of these materials in acrylic was really interesting. I didn't know this was even possible until starting the job, and this really grabbed my attention.
When I first came into the factory, I didn't realise how much went into all our projects, with all our departments and processes to get to the final product. Midton is always working at a quick pace too, which is refreshing to see. Working on my Honours project at university was fantastic, but required a lot of concentration on the one project for a full year. Now, working in the design team here, I see new projects every week.
What do you hope will come from this project?
Through our R&D, I think that we will have a much better idea of the capabilities and restraints of certain materials. The result of this will be an understanding of where different materials would be more suitable to use. This will help us reduce and reuse our waste towards future projects. From this, we will adapt our work to push forward to a sustainable future.
Here on the blog, we will be keeping up to date with Michael's project, with monthly development progress updates. Watch this space!