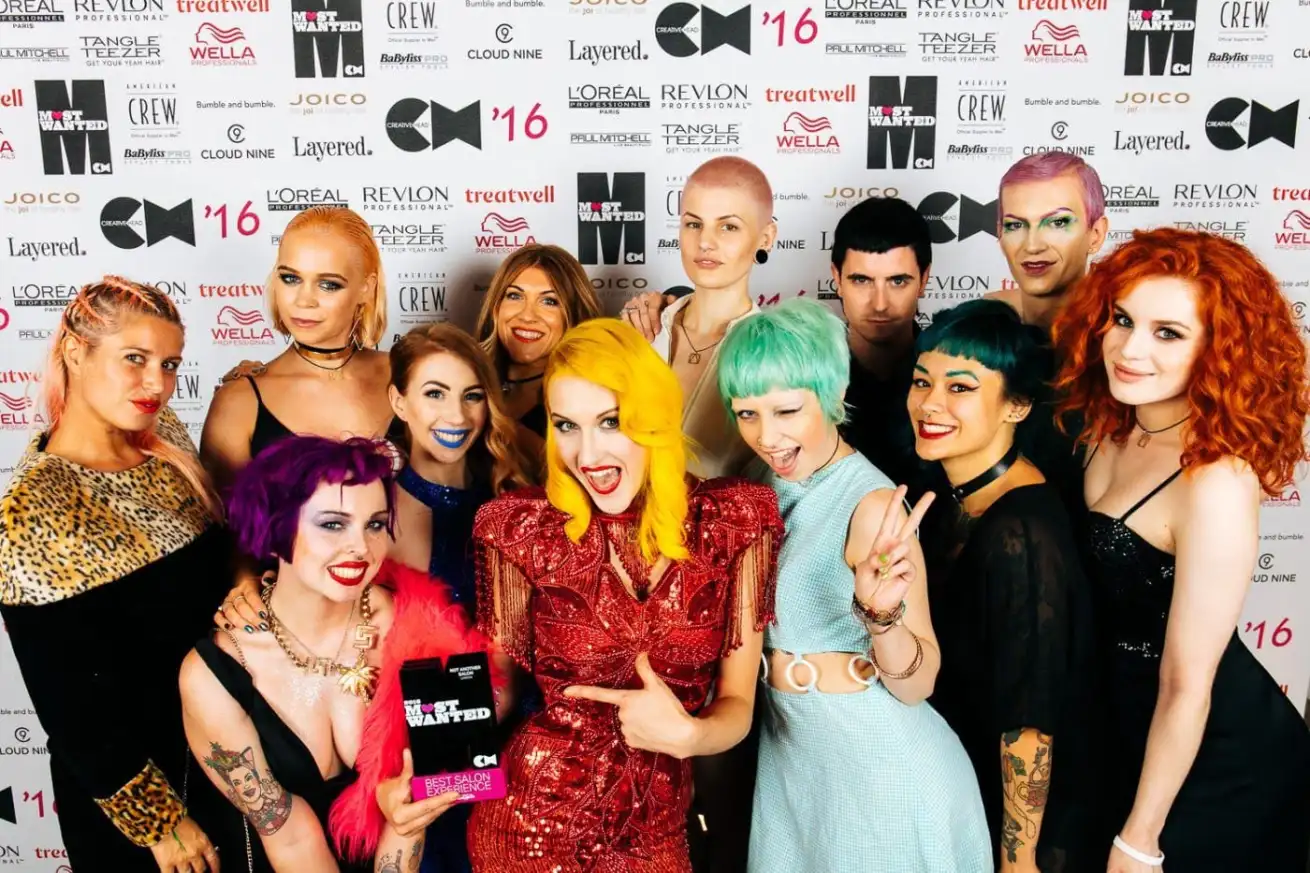 case Study
Creative Head
Creative Head, based in London, is a leading magazine for hairdressing professionals in the United Kingdom & Ireland.
Creative Head, Ambitious, gifted and ready to rule
Creative Head boasts a large online following, with 70,000 followers on Instagram alone, producing a high calibre of industry work. In addition to the online and print magazine, Creative Head holds a prestigious awards ceremony each year, featuring its Most Wanted and It List Awards – essentially the Oscars of hairdressing talent.
Working and collaborating with Creative Head since 2003, our job is to produce unique, custom awards. Our established relationship with the company was a match made through our ability to think outside of the box, fitting Creative Head's company ethos. Each year we provide around twenty awards for the night.
At Midton we pride ourselves on our success at generating repeat business.
A returning customer is strong evidence that our values, our service and our product meet and hopefully exceed expectations. One such customer is Creative Head.

Midton
For industry awards ceremonies at this prestigious level, branding is key. Embracing Creative Head's exciting and vibrant identity, we are able to produce a classic, graphics based award for It-List. The It-list award is a simple black and clear piece, with encapsulated event graphics and personalisation. Through substantial casting, this high quality piece showcases acrylic's unique ability to sit back and let the brand take centre stage.
In 2015, Creative Head engaged Midton to design and develop new acrylic awards for their Most Wanted prize. Once again, we were provided with a strong visual identity for the award with bold colours and prominent initials. Through collaboration with the client, Midton produced a number of concepts, iterations and prototypes, resulting in another classic award.
Most Wanted
The Most Wanted Award is a custom cast acrylic piece, closely aligned with the prize and brand identity. To create these acrylic awards, Midton was able to cast acrylic to material matching the specific Pantone. Through this, we were able to ensure the vibrancy of the brand colours were not sacrificed and remains to an impeccable standard. This foundation is then topped with a layered initial, creating a 3d representation of the awards graphics.
The result: a stunning, vibrant award, worth of the client and recipients.
Over the years of working with Creative Head, we have followed the company's strong leading, aiding redesigns of the It-List acrylic awards.
Through this mutual trust, the awards keep each year exciting and fresh for Creative Head, recipients of the awards, and also ourselves.
Having worked on the It-list awards for their early days, Creative Head have allowed us to grow and learn alongside them.
Check out their website: creativeheadmag.com
We have enjoyed a long-standing relationship with Midton, and are extremely and consistently thrilled with the products created for us. Not only do we trust in the team to deliver quality every time, we also very much appreciate the excellent service provided; we're well looked after and feel valued as a client, but equally the same can be said for our orders – always carefully and caringly packaged, and delivered on time.
Joanna Andersen