What are Long Service Awards?
Employee recognition awards are massive in maintaining the happiness of your workforce!
Team members who feel valued and appreciated will remain loyal to your business, and they will be the most prominent advocates for your success. How can you celebrate the workers that have been investing in your company for years? That's where long service awards come in. While most awards evenings are purely achievement-based, long service awards focus on the length of employment your team member has managed.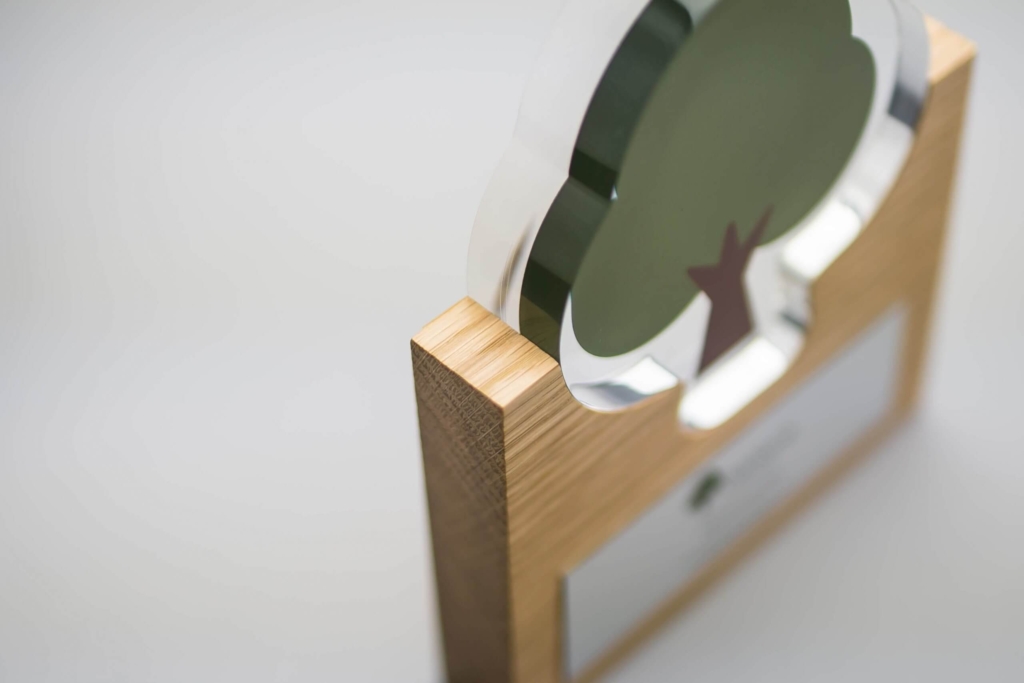 Impressive awards encourage new team members' reliability in their pursuit of long service recognition, while awarded employees also feel appreciated. But just what are long service awards? And what can you present as a long service award? Here is a handy guide to help you along.
The Definition of Long Service Awards
In its most basic form, a long service award is a gift to thank an employee for working with your company for a certain length of time. Standard intervals to celebrate are five, ten, twenty-five and forty years of service! Despite the traditional intervals, you can choose any length of employment to reward that you wish. You may decide to give a long service award after one to three years if steady work isn't standard in your industry, which is particularly likely in customer service roles.
The Benefits of Long Service Awards
First and foremost, long service awards reward dedication. Why wouldn't you want to thank employees for choosing your company as their workplace and for years? Celebrating employees is arguably as important as commemorating business achievements with the likes of deal toys. Without dedicated employees, your business wouldn't see success!
With the basis of appreciation, your relationship as an employer with your workforce will feel friendlier. A friendlier atmosphere at work boosts team productivity and reduces personal anxiety. An approachable workspace is much more pleasant to stay in and collaborate inside, so your team won't be quick to leave!
The Options for Long Service Awards
Depending on the length of service that you're rewarding, the value of your award will increase. Your long service awards can be as unique as the employees you're celebrating, or you can incorporate your branding into a bespoke trophy design. You have plenty of free rein to be creative with your long service award ceremonies, but it can be challenging to determine what type of award will suit your company best.
Not to worry if you are struggling, though! Here are some brilliant ideas for long service awards.
Extra Annual Leave
That's right; your long service awards don't necessarily need to be physical! You could thank long-serving team members with a couple of days extra annual leave. If you're still determined to host a service awards ceremony, you can solidify this gift by presenting a certificate! That way, your employee is benefitting from both public recognition and more personal time.
A Gift Card
A gift card is also an excellent option as a long service award. You've enjoyed the hard work and dedication of this employee for years, so you're guaranteed to have overheard their favourite shop! Rather than trying to pick an item yourself, give your team member an excuse to treat themselves with your award. It's more personal than cash, and you can slip it in a card signed by every one of their peers.
A Small Memento
Your long service award doesn't need to be costly. Mementos are the perfect option if you're celebrating one to three years of service because you're showing recognition and care without breaking the bank. Your mementos can still be presented on an awards style evening, but they won't be as bulky as bespoke trophies! Something your team members can keep on their desks is ideal, like a paperweight.
Experience Days
What is more valuable than a fun experience? When you have plenty of employees to celebrate at one time, you could choose to send your celebrated workforce out on a weekday for some laughs and team building. You can also buy experiences for individual team members to enjoy outside of work, focusing on their hobbies and their interests to show your appreciation.
Luxury Gifts or Cash
When you've got a higher budget for your longest-serving employees, you may decide to splash out on luxury champagne, a custom gold trophy or a big cash bonus as a service award. Expensive rewards really demonstrate how much you value your team members' dedication, and new employees will aspire to reach such a level of appreciation.
Mention on Social Media
Recognition of your employee's dedication doesn't need to stay internal. Why not shout about the resilience and the reliability of your workforce on social media? You're publicly demonstrating that you value your employees and inviting your customers to appreciate your team's service too. Shouting out actual employees on social media adds a personal touch to your profiles and humanises your brand.
The Requirements of Long Service Awards
While the basis of long service awards doesn't change, you can determine the requirements for each reward. You may decide that bespoke awards made with custom materials are too costly for three years of service, but they're appropriate for five years of dedication. Being specific on each reward's requirements guarantees that you will reward every one of your employees suitably.
You'll also be able to encourage your workers with mention of the following gift they're working toward. Informing new team members of your reward scheme immediately provides a set of goals for their development! Holding regular awards ceremonies keeps your workforce motivated and encourages your employees to appreciate one another regularly. An appreciative, motivated team is a happy and healthy team!
The Conclusion on Long Service Awards
Long service awards are a small price to pay to celebrate the most dedicated members of your business. Not only do they strengthen your relationship with your employees, but they encourage your workforce to appreciate the wins of one another! The expense of long service awards quickly pays itself back by inspiring new employees to apply themselves and pursue success.
To start developing a beautiful custom trophy for your long service awards, contact us at Midton.