Why Custom Awards and Trophies are Important?
At Midton, we understand the importance of recognising outstanding achievements and the role that custom awards play in honouring these accomplishments.
Let's explore the reasons why custom awards and trophies are so important, where to get awards made in the UK (hint: Midton!), how to make custom awards, and the importance of engraving in the awards process.
Custom Awards and Trophies
Custom awards and trophies are a physical manifestation of achievement, recognition and celebration. They provide a tangible representation of success and serve as a reminder of the hard work and dedication that went into achieving the award. They also provide a sense of pride and accomplishment for the recipient and can motivate them to continue to excel in their field.
Custom awards can also have a positive impact on team morale and motivation. When a team member receives recognition for their hard work and contribution, it can inspire others to work towards achieving the same level of success. This can foster a culture of excellence and collaboration, which can ultimately lead to improved performance and results.
In addition to their motivational benefits, trophies can also serve as a powerful marketing tool. They can be used to build brand awareness and recognition by featuring a company's logo or branding. They can also be used to promote an event, product or service, or to thank clients and customers for their loyalty and support.
Interactive 360° Image – Take a look around an custom award
Where to Get Custom Awards Made in the UK?
When it comes to getting custom awards and trophies made in the UK, there is no better choice than Midton. At Midton, we have been designing and manufacturing custom awards and trophies for over 40 years. We have a team of highly skilled designers and craftsmen who are passionate about creating unique and beautiful awards that are tailored to each client's specific needs.
We offer a wide range of awards , including acrylic awards, metal awards, wood awards, crystal awards and more. Each award can be customised to suit your individual requirements, including size, shape, colour, and engraving.
Our commitment to quality is second to none, and we use only the finest materials and production techniques to ensure that each award is of the highest standard. We also offer a fast turnaround time and competitive pricing, making us the go-to choice for custom awards and trophies in the UK.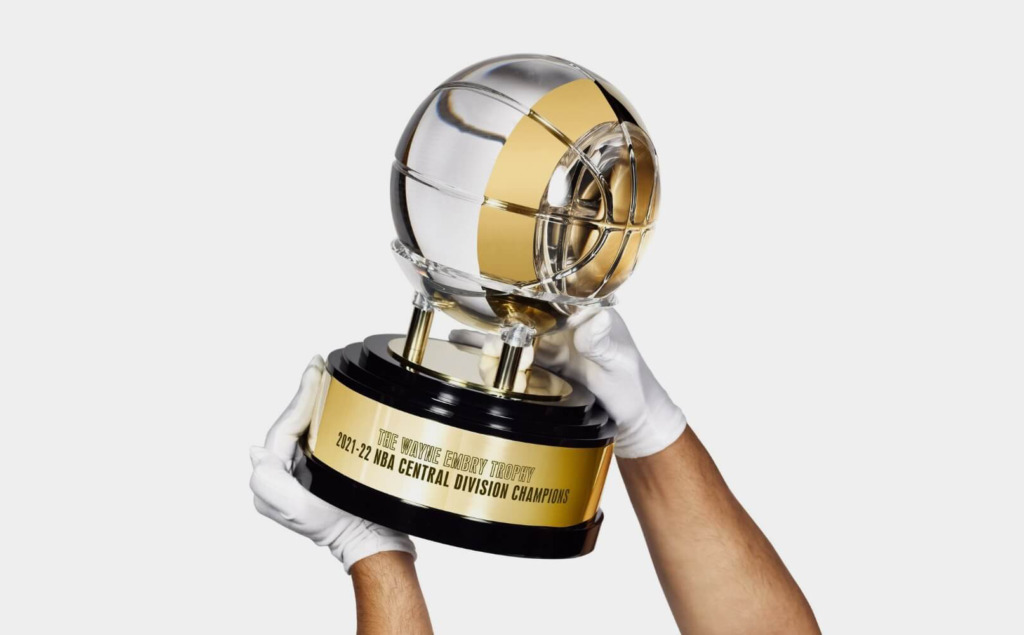 How to Make Custom Trophies?
The process of making custom awards starts with a consultation with one of our expert designers. They will work with you to understand your requirements and create a design that meets your specific needs. Once the design has been approved, our skilled craftsmen will begin the production process.

Lewis Aderson, Director
The production process varies depending on the materials and techniques used. For example, acrylic awards are created using a process called 'acrylic casting', while metal awards are created using a process called 'casting'. Wood awards are created using a process called 'wood turning'.
Regardless of the materials or techniques used, each award is crafted with the utmost care and attention to detail. Our craftsmen use their skills and expertise to create an award that is not only beautiful but also functional and durable.
Personalised Printing on Custom Awards
At Midton, we understand the importance of recognition and the power of personalisation. That's why we offer customised printing on our awards to make sure every recipient feels valued and special. We have been in the awards industry for years, and we've seen how personalised printing has evolved over time. Traditional screen printing has been around for decades and is still a popular method of printing on awards. Screen printing involves the use of a stencil, mesh, and ink to transfer the design onto the award. This technique allows for a high level of precision and can be used to print intricate details and designs. However, screen printing is limited to a few colours and can be time-consuming and expensive for small batches.
To keep up with the growing demand for personalised printing, we have also invested in more modern printing technology, such as direct-to-substrate UV digital printers. These printers use a special UV ink that is cured instantly by ultraviolet light, resulting in a high-quality, durable print. Unlike traditional screen printing, digital printing can produce high-quality prints with a full range of colours, including gradients and photographic images. It's also more cost-effective for small runs and offers a quicker turnaround time. With our state-of-the-art printers, we can customise your awards with your logo, text, or any design you have in mind, providing a truly unique and memorable award for your recipients.
At Midton, we pride ourselves on providing high-quality custom awards that recognise the hard work and achievements of individuals and organisations. Our personalised printing options allow you to create awards that reflect your brand's personality, making them a great marketing tool for your business. Whether you choose traditional screen printing or digital printing, we guarantee that our personalised printing will make your custom awards stand out and be treasured for years to come. So why settle for a generic award when you can have a personalised one? Contact us today to learn more about our personalised printing options and let us help you create an award that truly captures the spirit of your organisation.
Custom Awards and Engraving
Engraving is a critical part of the custom awards process. It allows you to personalise your award with your branding, message, or the recipient's name. Engraving can be done using a variety of techniques, including sandblasting, laser engraving, and rotary engraving.
Custom Awards and Trophies Gallery