Bespoke Lighting – Lancaster Ginnels
BCL Lighting Design reached out to us here at Midton in 2018 to collaborate on the creation of a lighting installation for the Ginnels in Lancaster.
BCL specialises in providing a Bespoke Lighting Design service for a multitude of opportunities. The company has over 25 years of experience in lighting design and technical management.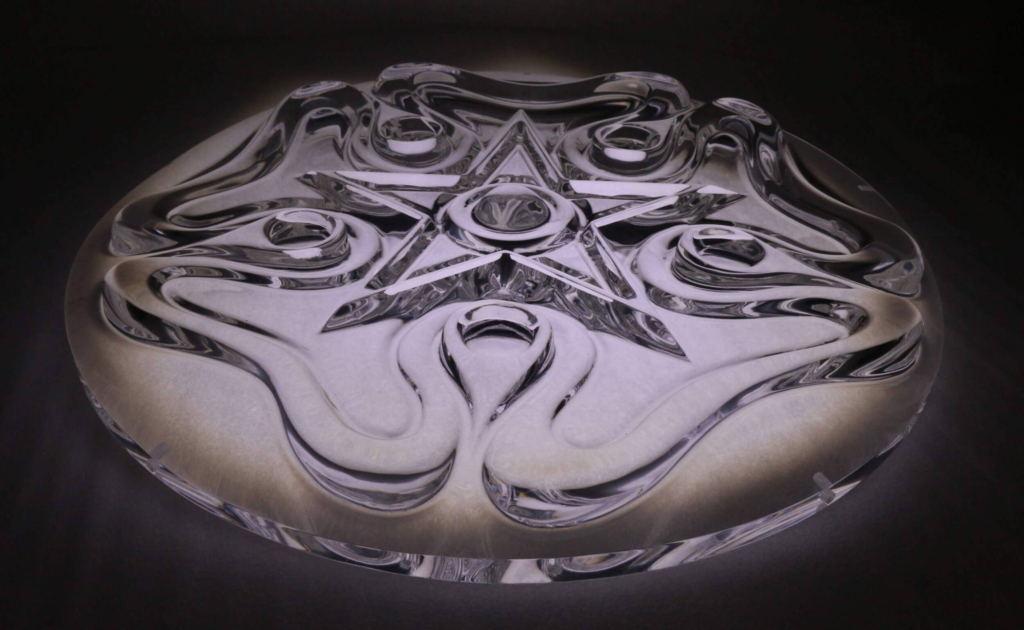 Lancaster is a historic city in the North West of England. The city is home to two thriving universities, city centre shops and many arts and cultural organisations. There are many sites of historical interest and historic buildings, some of which are separated by small alleyways or ginnels.
In 2018, Lancaster Business Improvement District (BID) put out a call for lighting specialists to design 'artistic' lighting installations to illuminate some of these ginnels in an interesting way, leading to increased footfall, while providing a unique look. BCL submitted plans for three ginnels, and was chosen as the preferred designer.
One of these Ginnels, "Sir Simon's Arcade", currently leads to a number of businesses, but at one time led to a 16th century Coaching House – The Ole Sir Simon.
The theme Brent chose for the lighting installation was to refer to this Coaching House and the history that revolved around it. Sir Simon Fraser himself was a colourful character, associated with the Jacobite uprisings which also took place in Lancaster. He was the chief of the Clan Fraser in the Scottish Highlands and was eventually beheaded at the Tower of London as a result of several changes of allegiance. From this, the designer wanted to use the Jacobite Rose as a symbol and set out to find a manufacturer that could make a lightshade that would represent the rose.
The rose itself is made of moulded acrylic and the highly polished surface gives a water/glass effect. This looks like crystal when illuminated from concealed lights within the solid wood. The light fittings made use of LED technology to illuminate the roses in different colours at various times of the year. For example, at halloween time, they glow orange.
I caught up with Brent this week to talk about our work together…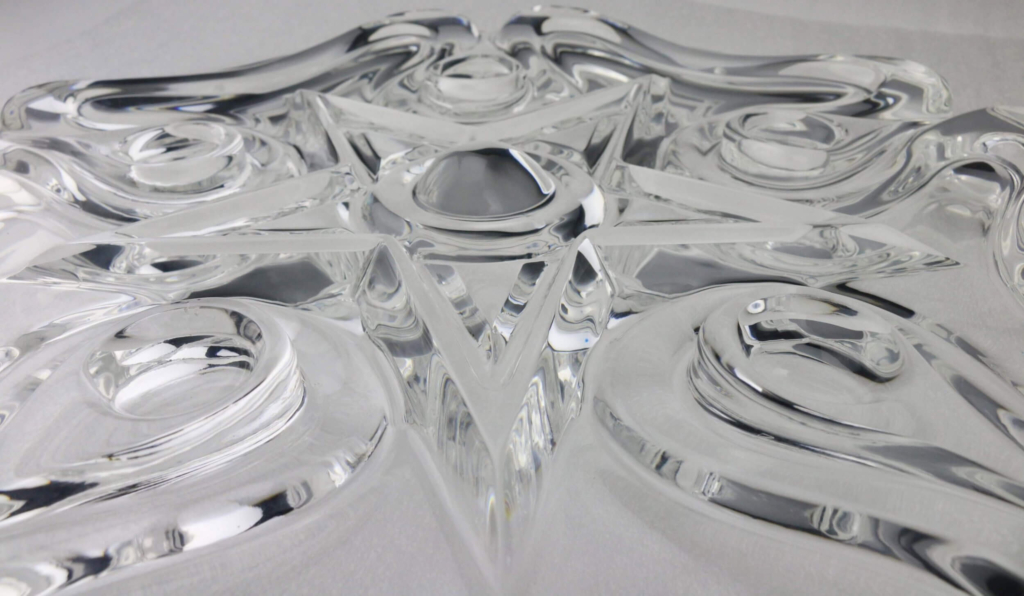 Why did you feel Midton was the right fit for your project?
I stumbled on Midton's website whilst searching for acrylic specialists. I was straight away drawn to some images I saw of previous works where I loved the 'water like' and polished look of some of these examples. I really liked the way they appeared glass-like and in a couple of cases quite stylised. Edges and corners seemed to 'flow' and I felt this was exactly the kind of finish I was looking for, so I got in touch to find out more!
How did you find working with our team?
From the outset, I found the Midton team were really attentive, and I felt at ease with the company's approach. I hadn't worked with a manufacturer before on a bespoke product like this, so it all was new! After the initial email I remember a conference call with Mark and Craig. Both were really enthusiastic about the idea and wanted to get on board with it. They initially helped define what was possible in terms of size and scale. The team were keen to fully understand the idea, the look I wanted, and how the lights would be used.
The designers worked hard to produce CAD artwork from my descriptions in order to produce the moulds. They worked from reference material – I didn't provide working drawings, rather a set of pictures of roughly what I was looking for in terms of image and descriptions of the style. 
The designs went through three stages of revision, with the team at Midton offering suggestions and offering different examples as a starting point.
How did you illuminate the lights once they were made?
The Lights have wooden surrounds that were engineered by James Woolgrove at Heritage Safety, Carnforth. These surrounds have routed recesses that allow high brightness LED tape to be concealed. The tape is RGBW (red, green, blue, white) so they can light up in white or many other colours which suit some of the other festivals that take place in the city centre.
What was the response to the lights?
The lights were very well received. There was a great deal of interest as previously this Ginnel, like others, had been illuminated using just one standard street light fitting. The installation of the lights was timed to fit in with the annual 'Light up Lancaster festival' that takes place in November each year. The lights were turned on in time for this & became part of the festival.
The lights continue to illuminate the ginnel every evening.
Looking back at the project, is there anything you would do differently?
Not really – I would definitely like to work with Midton again and wouldn't hesitate in recommending them for this type of bespoke service. I thought the size & weight of these pieces (nearly 60cm diameter and 5cm thick with deep curves) might have been quite a technical challenge, but the team were excellent at every step and delivered the completed shades on time. There were many comments of 'wow' when we opened the boxes!
I was hopeful of visiting the production room to see the lights taking shape but time ran away! This really interests me – one day I'll visit!
Here at Midton, we look forward to welcoming Brent to the production room when life returns to normality! Working with BCL was a fantastic experience for us and we hope to one day see the ginnels in person.