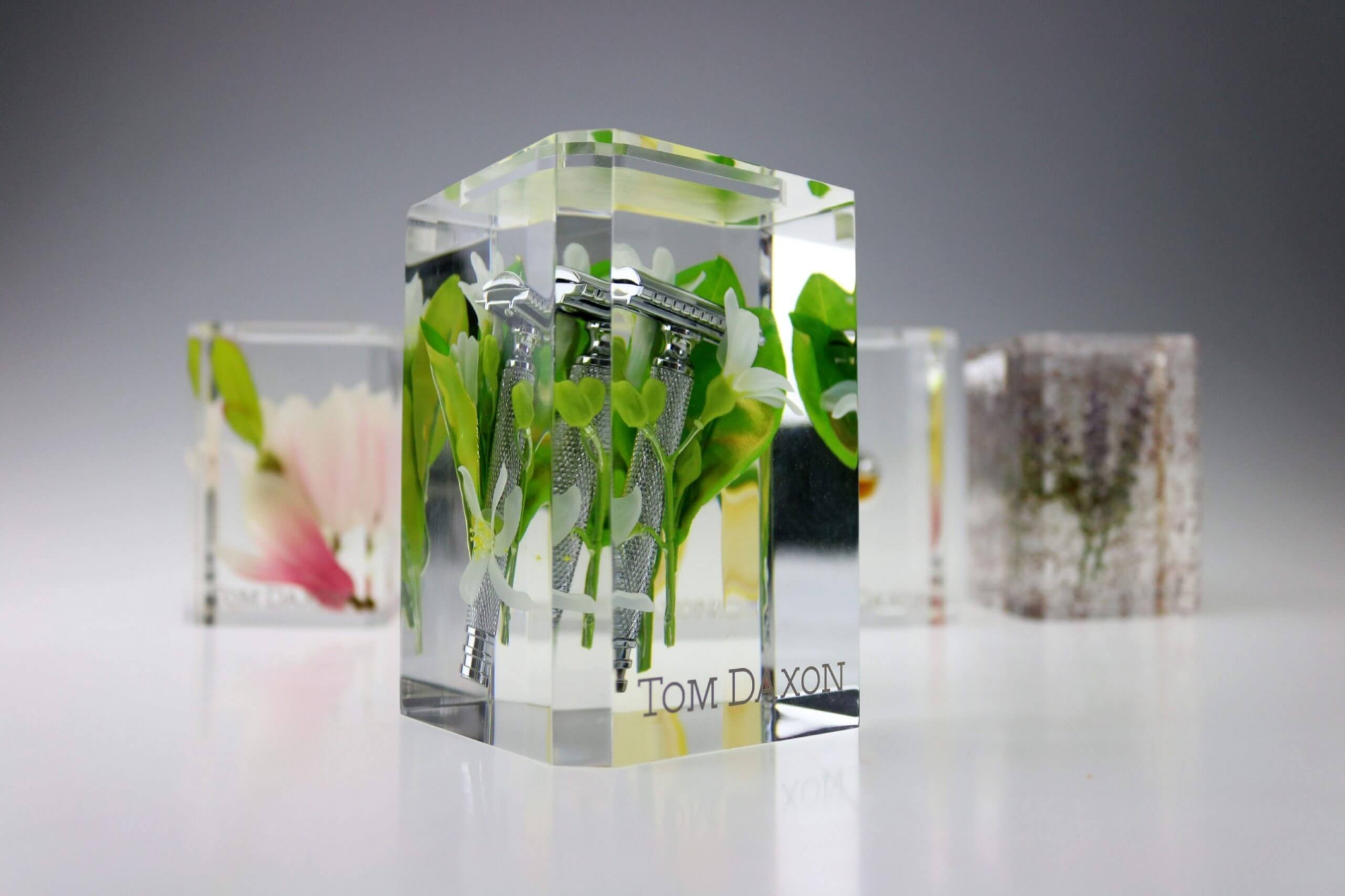 Casestudy
Tom Daxon
We work with luxury British fragrance house, Tom Daxon, to produce unique point of sale.
Working with Tom Daxon to create a bespoke point of sale
We work with luxury British fragrance house, Tom Daxon, to produce unique point of sale. Tom Daxon produces luxury fragrances, candles and has recently ventured into hand creams. Tom originally approached us to produce fragrance glorifiers to be displayed in airports and fellow retailers. The idea behind these plinths was to pull the customer's attention to the unique Tom Daxon brand.
Tom Daxon is modern, minimalist, and understated in its approach, with scents designed to be unisex. The perfume prodigy behind the company, Tom Daxon Bowers, launched his first collection by his mid-twenties.
Growing up, Tom had accompanied his mother on work trips to perfumeries. At just four years old, he met Jacques Chabert in Grasse, France. Today, Tom works with Jacques and his daughter, Carla. The father and daughter team have worked for the likes of Chanel and Guerlain, with Jacques the nose behind Molton Brown's ground-breaking Black Pepper scent.
When creating a new scent, the fragrance house does not consult focus groups or marketing plans, but instead, develop fragrances solely according to Tom's impeccable taste and preference. Tom starts with his own idea, based on a specific ingredient.
This is where the inspiration for the brands bespoke point of sale originates. Working closely with Tom we developed products that create a physical representation of these unique fragrances. Using a series of complex acrylic encapsulation techniques we capture the raw components behind each scent making each plinth relevant and personalised to each fragrance.
The glorifiers match the Daxon branding, showing a minimalist approach. Clear acrylic is the ideal material for this project, showcasing the ingredient behind each of the scents without dominating the product.
I'm incredibly happy that your service has been nothing short of excellent. I'm confident that the society will keep on working with you for future festivals!
Chris Fernandez
Midton exude a passion and professionalism for everything they do. Always open minded and creative in their approach to the challenges we present them with. Sharing many of our core values, the development and delivery of collaborative projects are normally as enjoyable they are successful.
Dave Hollingsbee