5 Things to Consider when Picking an Awards Manufacturer
When looking to create bespoke recognitions, it is crucial to find the awards manufacturer best suited to your business.
Here at Midton, we specialise in bespoke manufacturing for your recognitions. Leading with your branding and budget, our talented team of designers will work with you to conceptualise your ideas or create bespoke solutions.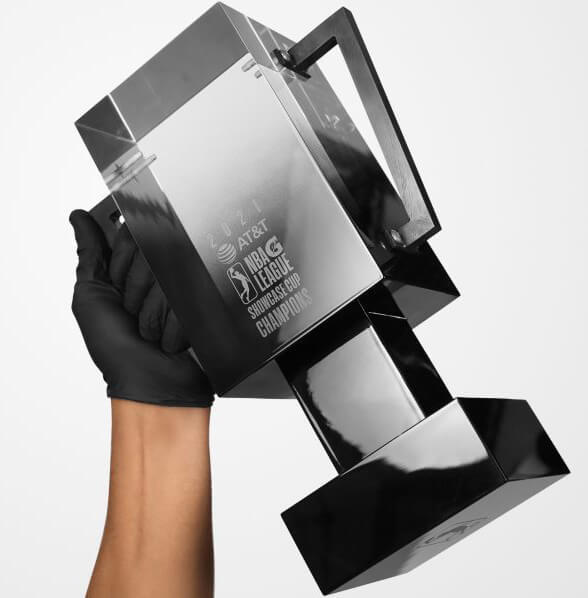 So, you're looking to celebrate talent? What better way to recognise achievement than with a bespoke recognition! The world of awards manufacturers can be complex, so we're here to offer 5 things to consider when picking who to work with.
1. Creativity
One of the most important things to consider when picking an awards manufacturer is the team's creativity. In a world where awards are commonplace, creating an award that stands apart from the crowd is paramount.
When working with Midton, we have an in-house design team that will guide you from concept to creation. We offer the full package, from award design, to custom presentation packaging, to celebrate your award the best way possible. 
Our Sales and Design team will work together with you to understand your needs, taking your branding and representing this through bespoke recognition. We have a sizeable material library to work with, alongside a casting team with over 100 years of experience combined. Alongside this, we strive to offer sustainable design solutions, featuring our recycled acrylic offering, that is up to 70% recycled.
2. Quality
Following on from creativity is quality – an equally important factor to consider with your manufacturer. 
Here at Midton, we cast our acrylic in house, allowing us complete control of your award. This means the entire manufacturing of your award happens in house, in our factory on the west coast of Scotland. From moulding, machining, to despatch – our team is in control. This allows us to keep an eye on the whole process, with QC throughout all our processes. If an award is not up to our satisfaction, we will ensure that it is fixed to rectify this.
Additionally, if you choose to use mixed materials within your award, we source the best materials throughout the UK to make sure that anything that comes through our doors is up to the Midton standard.
3. Team
When creating custom awards, you are putting your trust in a team to provide you with the best work and quality possible. Communication is key to ensuring your project runs smoothly.
As a client, your awards manufacturer should offer continuous communication throughout the process of creating your award. Here at Midton, we will keep you informed throughout the journey. As a small factory, we run a tight knit team, where daily discussions happen across the board, from Sales, all the way to Despatch.
Fancy a greater insight into the manufacturing process? Where possible, we'll snap some manufacturing photos for you, to show you your awards journey.
4. Timeline
When planning your custom award, timelines can be crucial. If you have an event deadline, it is important to let your manufacturer know so this can be built into production. Here at Midton, we specialise in rapid prototyping and small batch manufacturing. We aim for a 10 working day production schedule on most awards, making the process as seamless as possible for you.
5. Delivery
A final element to consider when picking an awards manufacturing is their delivery options. Do they deliver globally? Can they offer split shipping? Luckily, at Midton, we offer both solutions. We have clients all across the world, and we aim to deliver to them in the most efficient means possible. We also strive to make your client journey as stress free as possible. Therefore, we offer a split shipping service, meaning your award can arrive directly to your client's door, without the fuss of multiple deliveries.
All things considered, we would argue that Midton is your best option when it comes to custom awards. But don't just take our word for it! Check out our portfolio of work to help your decision!