Andes 2021 – High Andes Polylepis Forest
Following a busy few months within the factory, we have tallied our tree planting and are proud to be donating 8000 trees to projects throughout South America. 
Accion Andina is a Latin-led initiative, striving to protect and restore high Andean native forest ecosystems, over a 25 year span. Entering its fifth year of conservation, this multi-year, multi-partner initiative aims to restore one million hectares of Polylepis ecosystems throughout the high Andes. Focused throughout Ecuador, Bolivia, Peru, and Argentina, these forests are extremely important, acting as a major source of South Americas' water system, including the Amazon basin.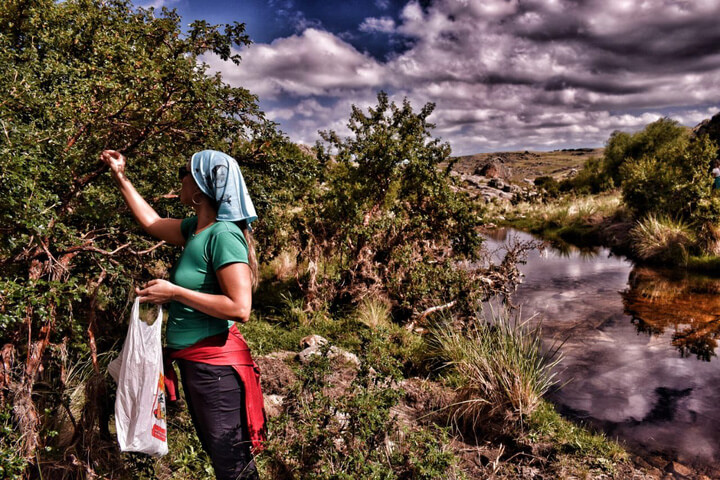 Focused on watershed restoration and boosting biodiversity, the restoration approach this project follows is to build and support a partnership of local conservation and community on-the-ground leaders.
The goal is to secure places to reforest, collect seeds from local native forests and repair or build on-site plant nurseries. This methodology is based on the best available science on the native forest systems targeted. Polylepis species are keystone species within this area of the world. The project features more than 20 years of data and experience, with predicted survival rates of 80-85%.
This planting project provides critical ecological benefits. With Polylepis forests found at treeline altitudes in the Andes, they create and feed the headwaters of major sources of water for everything downstream, including Amazon rainforests and wetlands. These are habitat for more than 20 IUCN-listed Species of Conservation Concern, and prevent severe erosion from melting glaciers above them. This is crucial for climate resilience and mitigation.
Additionally, these products provide community benefits in several ways – restoring vital natural resources, and helping communities to sustainably manage them going forward. Community-based and owned, these projects contribute to local community economies by creating local micro-businesses focused on growing, planting, and managing sustainably native forests.
As always, we are proud to support the initiatives of One Tree Planted. We're excited to see what projects will benefit from our promise over 2022. Find out more about the organisation at https://onetreeplanted.org.