10 Steps to Building a Successful Brand
Everybody wants to see success. Creative branding is key to the successful public reception of your company and your products.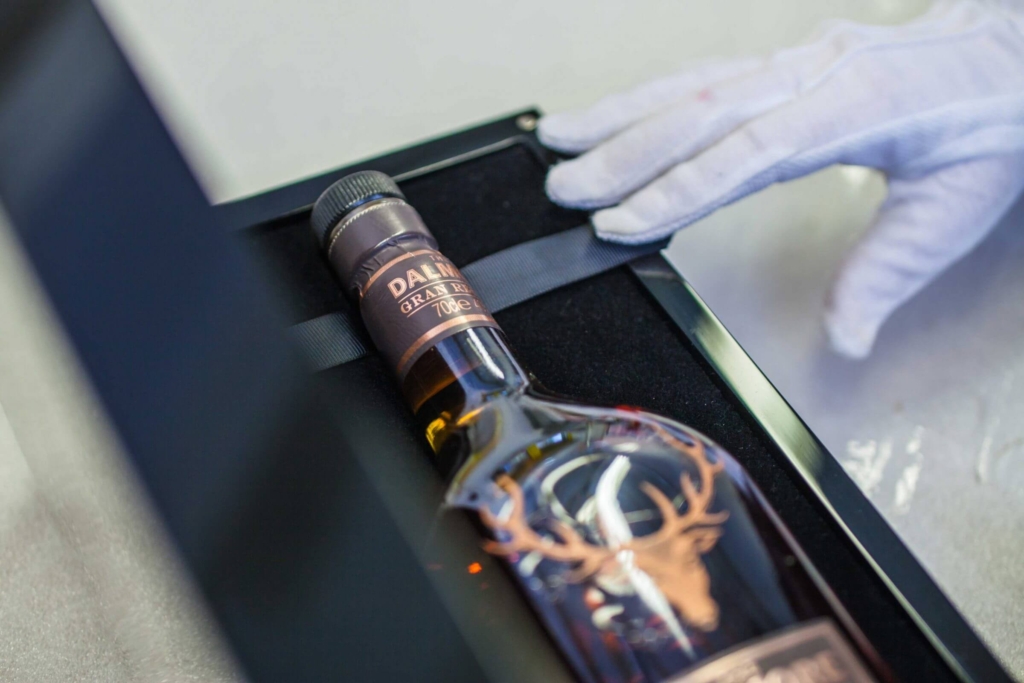 A successful brand always has a clear set of values and an unmistakable business mission. Since the theming of your bespoke products gives your company a voice, branding is massively important in giving the right message to your customers! What are the unique selling points of your business? What are you trying to achieve with your product or your service? 
At Midton, we recognise the importance of building a recognisable brand. Here are 10 steps to building a successful brand, so good that we're following them ourselves!
1. Define Why Your Company Exists
We know what you're thinking! This step seems obvious, but you may have a more challenging time doing it than you'd think. Why are you unique? If you're offering a product that isn't unique, you need to add a reason for people to choose your company over others. Reasons that your customers may support you could be your company ethics, your lower prices or your seriously high-quality products. For example, at Midton, we're dedicated to becoming a well-known sustainable manufacturer of custom acrylic. Knowing what sets you apart within your industry will help you define why your business should succeed. 
You may make use of this step to identify your brand story. Storytelling is powerful in business, giving any potential customers insight into your message's history and heart. Every company starts with the founder, so if you figure out the founder's passions, you'll understand its heartbeat.
2. Identify Your Competition
Now you're confident about what your business is offering; you are prepared to research your competitors. Your branding can't echo other companies too closely, or your value isn't unique! To make sure that you're filling a gap in the market and you aren't blending in with the crowd, take time to read the websites of other businesses in your industry. Track their use of social media, and learn what content is performing best for them in likes, comments and shares.
Where you see consistent complaints from your competitor's customers, focus efforts on avoiding that problem for your company. For example, you may realise that your competitors ignore tweets from their client base and cause frustration. Ensuring that you don't make the same mistakes could encourage your competitor's customers to come to you, and you'll save yourself the complaints.
3. Determine Your Target Audience
The likelihood is that you'll already understand what your target audience looks like, particularly after researching your competitors and seeing their clients on social media. Now is the time to get more specific, though. What age are you aiming at? Interests? Lifestyle? Because if you're committed to helping our planet with your business, your target audience should also be environmentally conscious of supporting your brand entirely.
The more in-depth that you can get with your customer profile, the better! A detailed understanding of your target audience will help you make impactful marketing decisions further down the line.
4. Develop Your Core Values
Since you're now aware of who you're speaking to, your target audience, and the individual purpose behind your brand, you can start to develop your culture. The employees you hire within your business should uphold everything important to you. If exceptional customer service is what you're striving for, and you're presenting yourself as a company that always listens, your team needs to show that in their work.
When the faces of your business don't reflect your core values, your brand isn't consistent. Lack of consistency in your brand will massively affect your growth.
5. Create a Logo and Tagline
Using everything you've determined so far, you're ready to sort a logo and a company tagline. Your logo will be vital in recognising your brand, and your tagline should sum up your business in a punchy way. Suppose you've already found colours that you particularly enjoy, incorporate them into your logo graphics and adopt them as company colours. Keep everything simple yet memorable!
You should add these to your company site too. If you don't have one, now is the time to get a website! Google is the first place most customers will go to try and find your services.
6. Be Patient With Timing
Think of your brand as your baby. You can't rush it to walk before it learns to crawl! For example, when you're exploring investing in acrylic mementos, invest in small numbers initially to gauge your audience. Focus on growing your business gradually and consistently, and uphold your company values in the little decisions. When sustainability is something your brand is vocal about, make sure your office supplies are recyclable. As your office expands, this move will pay off!
7. Decide on a Brand Voice
At this point, you know what you want your business to say. You're growing, and your core values are evident with every action that your company takes! Now is the time to start to consider marketing and investing in expanding your reach. How are you going to phrase what it is that your business is trying to achieve? You need to start developing a brand voice that highlights your personality.
Assess your target audience, and try to determine what sort of language will resonate with them. If you're focusing on younger people, slang may be appropriate! If you're more corporate, start with copy that remains professional while friendly. Your brand voice will grow as your company does!
8. Establish Your Brand on Socials
Use your determined brand voice to write bursts of content for social media. Ensure that your personality is exact across every platform, whether that be Twitter, Instagram or Facebook. Don't be afraid to get personal! Posting behind-the-scenes of awards evenings online gives customers fun insight into your business and shows your team members' dynamic. At Midton, we're massive advocates for creating recognition awards to help you celebrate the performance of your employees.
9. Keep Re-Evaluating Your Brand
Consistency is going to be an essential factor in the success of your brand. Keeping a like-minded team of staff members to oversee social media marketing, your website copy, office design, and graphics promise that every aspect of your business will uphold your branding. Take a step back every once in a while and evaluate every department in your business. If any social platforms or email communications are being published that don't reflect your brand voice anymore, update them! Branding is an ongoing process.
10. Enjoy Your Growth
You have every step that you could need to build a successful brand! Focus primarily on consistency in your brand voice and the message you're spreading across online platforms. Try for gradual development of your core values across the lifespan of your business. Sustainability may always be a concern for your company, but the amount of action you can take will increase as your profits increase.
If you're searching for a custom acrylic manufacturer to help you spread brand awareness with innovative merchandise, we're here to help at Midton. Contact us to find out more.