The Titans of Marketing: 3 ways to engage your brand with influencer marketing
As leading awards manufacturers, we interact with a large variety of industries on a day-to-day basis.
Recently, we struck gold in an awards partnership. Our Director, Craig, met Mary McGowne of The Vine PR, at an exhibition opening. As luck would have it, Mary was in search of someone to create bespoke awards with a difference for her upcoming event, the inaugural Scottish Influencer Awards, celebrating the best of Scotland's social talent. A week later, we had created designs combining elegance and sustainability, with the award representing a sculpture more than a traditional 'trophy'. 
Some of our team was lucky enough to attend the event as a result of this collaboration. As the day unfolded, we were amazed to see the way that these influencers navigate the online sphere.
What is an influencer?
On a fundamental level, an influencer is any person who influences the behaviour of others. As the digital world has expanded, this has elevated onto an online platform with global impact.
What is critical to consider with these social media influencers is that their followers will have similar interests to the creator. With this reputation and audience, they have the power to influence their followers' purchasing decisions. They create content on their specified topic of interest and generate a large following of enthusiastic, engaged fans who pay close attention to their views.
What does this mean for marketers?
In recent years, the way brands have been engaging with social media has been evolving. Most social media users will scroll past paid advertisements without reading the post. A survey showed 36% of people in the UK even go as far as to use Adblockers on their phones to avoid these. People like genuine content, more specifically content they can engage in, and relate to.
The influencer market is set to exceed $16 billion in 2022

Statista
Influencer marketing is rapidly becoming a dominating force in the digital realm. This strategy is where a brand collaborates with an online creator to market its product. Essentially, a brand will exchange money or goods for a certain amount of media posts about its offering. This hugely lucrative market is set to exceed $16 billion in 2022.
Consumer psychology is quickly changing to reflect this shift also. Only 38% of users trust branded social media content, yet 61% trust influencer recommendations. Why is this?
36% of people in the UK use Adblockers on their phone to avoid paid advertising

Statista
Influencers exude authenticity and credibility. Think of influencer marketing as the equivalent of a client testimonial. You are removing your biased subjectivity from your product and passing it to a detached party – presenting a much more organic way of thinking.
So, what is the best way for your business to utilise influencer marketing?
3 ways to strategise influencer marketing & social media
Brand Partnerships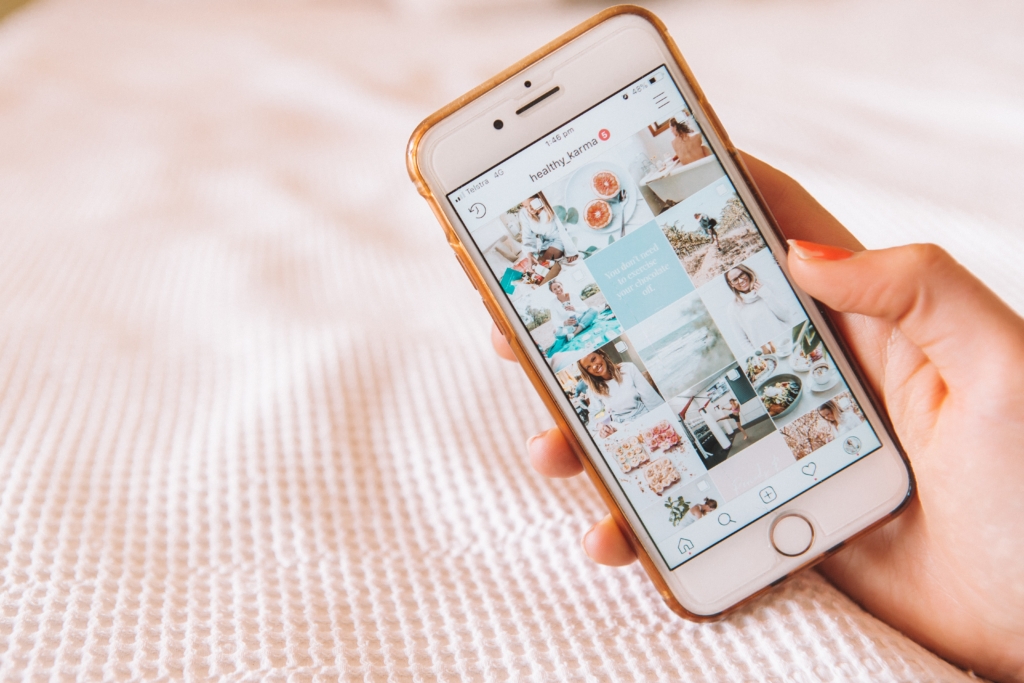 8 out of 10 consumers have purhcased something after seeing it advertised by an influencer

The Social Shepherd
According to The Social Shepherd, 8 out of 10 consumers have purchased something after seeing it advertised by an influencer. This figure alone proves influencers' tenacious influence over the marketing sphere.
Brand partnerships are a hugely lucrative market for businesses. As mentioned before, influencer marketing is a much more organic way of marketing your brand than posting on your social channels. Influencers have spent a lot of time and effort creating their online communities. They understand what their followers enjoy seeing and how best to engage them. Importantly, they know better than most the difference between authenticity and forced advertising. These creators will only endorse products they believe in, as they will tarnish their brand with backlash if an adverse reaction is gathered.
Working with influencers gives you access to thousands, even millions, of people, advertising directly to your target audience. For example, if you promote a bespoke lighting service through an interior designer, those followers will actively engage in the interior design world. This engagement filters through the uninterested users you will acquire through traditional paid advertising on social media.
This does not mean, however, that you must start directly approaching the social media giants with millions of followers, such as Kim Kardashian. Experts have predicted that smaller industries will opt to work with micro-influencers with up to 10,000 followers. Studies show that the audiences of these micro-influencers tend to be more engaged and more likely to take action.
Awards Ceremonies
The Scottish Influencer Awards is a prime example of the importance of design when hosting an awards ceremony within your industry. When we first collaborated with the team at The Vine, they expressed their desire for an award that combined the best of sustainable materials and design. An aesthetically pleasing award? It may seem like common sense, but this is commonly lost within the mix of planning an event.
When designing your bespoke recognition, there is much more to consider than if it looks 'pretty'.
With an awards ceremony, first and foremost, you are recognising the recipient's talent. Yet, there is a secondary, often undermined, marketing strategy within this. Your award is also a representation of your branding, and therefore, your business.
When considering the design of your award, ask yourself:
Can I make an obvious connection to my brand?
Does the award have a distinctive look?
Does it photograph well?
Will my award stand apart from others?
How does this tie into social media and influencers? The answer is simple, users of social media are going to be your strongest post-event marketing strategy.
This has been hugely successful for SIA. The creation of the lucrative sculptures provided unique photo opportunities, while encapsulating the essence of the brand. Across the winners and attendees, the award has been shared countless times to hundreds of thousands of followers. In turn, this brings attention to the brand.
At Midton, we take pride in aiding our customer's to elevate their branding through bespoke recognitions. Our in-house design team works with you to create awards that hold both an immediate, and lasting impact.
Not only this, but a bespoke award appears much more lucrative than something off-the-shelf, which then stimulates people's desire to win.
Be your own influencer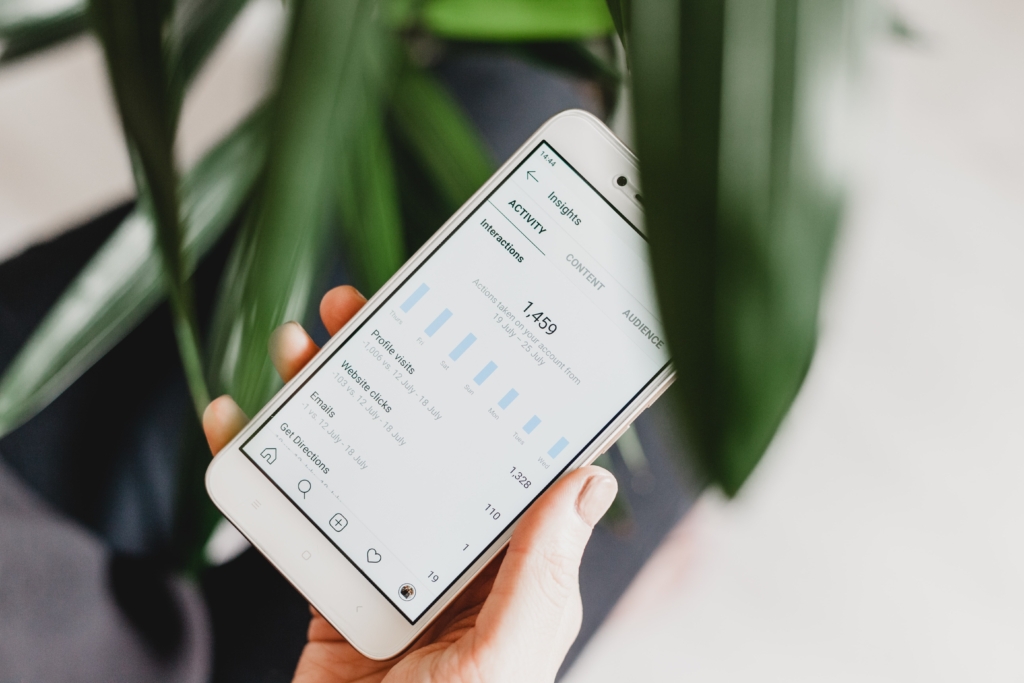 Celebrating your social media milestones is a fantastic way to engage with the influencer community. If you are a brand that regularly uses the likes of Instagram, TikTok, or YouTube – you'll understand the eagle-eyed watching of your followers steadily climbing up.
These milestones are worth celebrating! Consider a bespoke product or recognition for your office to commemorate this. At Midton, we've worked with brands to create plaques and awards for significant achievements within the social media landscape.
Why not elevate this one step further and invest in something physical for the digital? Placing a well-designed plaque with a QR code and your following in your office encourages visitors to engage with your online platforms and keep up to date with your brand.
The world of influencers and social media is one that will only continue to grow and dominate the digital landscape. The large majority of businesses are now engaging in these platforms, with a wider utilisation of marketing tools. Investing in physical marketing tools, such as custom plaques and bespoke awards, strengthens both your brand and your online presence. Why not contact Midton today to see how we can help strengthen your online persona?
Thank you so much for bringing such magnificent levels of design stardust to the awards…Wonderful all round. A dream partnership.

Mary McGowne, The Vine PR