Trophies: A Guide To Celebrating Success
Celebrating success in the workplace can be crucial in encouraging your employees and retaining their talent.
Any team members who feel undervalued won't show loyalty to your business, so you'll see higher staff turnover, and you'll need to hire more often. Make life easier and more enjoyable for yourself and your team by organising recognition awards!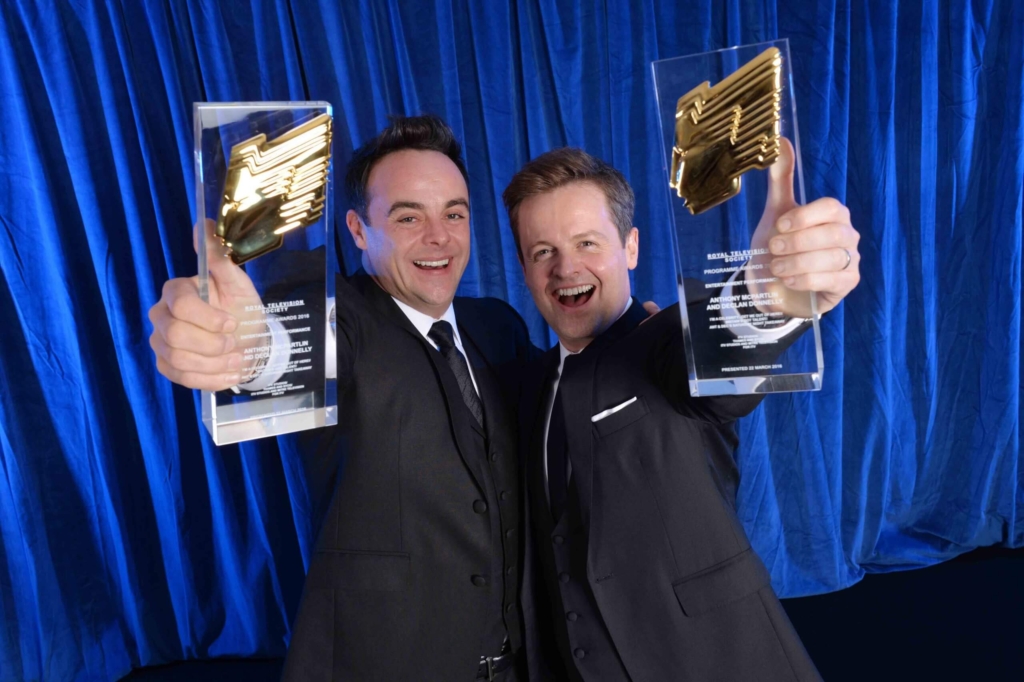 Trophies are an excellent and cost-effective way to reward employees who have gone above and beyond. Here is everything you could need to know about trophies and a guide to celebrating success in the workplace.
Trophies Can Be A Personalised Award
Designing personalised trophies and awards is an incredible way to show appreciation to your staff, encourage healthy competition, and boost morale. Simple glass plaques and silver trophies are a more accessible option than custom awards. Still, they demonstrate much less time and dedication in your planning than a personalised item.
Recognition is much more rewarding with a personalised token of gratitude. The time and effort of personalised trophies prove how much you value your staff. Working closely with an acrylic developer like Midton allows you to decorate your awards with any design and any message you'd like.
Trophies Can Suit Any Occasion
Since you can tailor a trophy with any design you'd like, they're suitable for any occasion. Many companies have employee recognition programmes to honour their top-performing or longest-serving employees with a bespoke acrylic award. Achievement awards are a terrific way to acknowledge those who have worked hard throughout the years publicly.
There are various ways employers can recognise employees through personalised trophies and plaques. You can create different award categories as it is understandable that not all people will be top-performing salespeople. Rewarding extended service staff members, best of the best in a department, regional management, core values and rising star employees is a great way to include everyone and make them feel appreciated.
Trophies Can Be Treasured For Years
Of course, trophies aren't the only way that you can demonstrate appreciation for your team members. Other typical awards include gift cards, greetings cards and company meals as a celebration. While all have their benefits and are enjoyable for different reasons, high-quality trophies will last for years. In comparison, gift cards and company meals are quickly forgotten. Greetings cards are less valuable too.
Any trophy you award to staff members can be displayed on their desk to admire for the rest of their career. A reminder of your appreciation for their dedication and hard work is always present during any workday. Doesn't that sound like a worthwhile investment?
Trophies Suit Customers And Suppliers Too
A personalised thank you for your customers and suppliers is a terrific way to show your appreciation to the people who keep your business afloat. Suppose you've seen a particularly successful product launch or your most significant year of profit yet. In that case, that is cause to celebrate – and not just with your employees! Bespoke trophies make an excellent trinket to your most dedicated customer. At the same time, deal toys are a type of trophy specifically suited to businesses you've decided to partner alongside! Show all your supporters what you've achieved together with a personalised acrylic trophy that will withstand the test of time.
Personalised trophies and awards are a cost-effective, timeless and beautiful way to honour your business' prominent supporters. While your team members may seem like the most crucial people in the life of your company, you'd be useless without suppliers and customers, so you ought to celebrate your success with them too!
Trophies Are Particularly Cost-Effective
Employees' dedication and hard work are often vital in making your company successful. Showing appreciation and recognising them for their continued contributions goes a long way. Introducing an employee recognition programme to your business will increase job satisfaction and productivity and improve employee loyalty. No matter the cost of your trophies, you're likely to see a financial return on that investment in hard work.
Business success can feel tough to celebrate since it depends on a lot of factors. Your suppliers' reliability, customer demographics, interest rates, and inflation can make or break your brand equally. What is easily forgotten is the success of your business also depends on your employees, and they're an element of your business you can control. Celebrate and empower them!
Trophies Mean Exciting Award Ceremonies
Who doesn't love an award ceremony? An excuse to get dressed up and enjoy fancy food with your colleagues never goes amiss, and trophies are what you need to make an awards evening happen. You'll be thrilled to hear that an internal awards ceremony will motivate your employees since they'll recognise that hard work is publicly acknowledged, rewarded and appreciated. After all, an awards ceremony is a public affair, which always proves more fun than a private 'Thank You card.
If celebrating company success can't include an actual celebration, like an awards ceremony and afterparty, then what's the point? Of course, you can't throw a bash every month, or the trophies will feel common and lose their special sparkle, but annually gives employees something to look forward to.
Trophies Are Nationally Appreciated
While we're considering awards ceremonies, you must remember that internal events aren't the only option. You could host or attend an awards evening for your industry and meet businesses from all around the region! An external awards ceremony with personalised trophies would be an incredible way to celebrate your hardest workers publicly and spread your name amongst your competitors. Trophies are equally well-received by other businesses. They could include your logo for free publicity should you host the event.
Industry awards are a great way to build credibility for your company and attract new talent. Attending significant events and gaining recognition from authorities in your sector gives your team reason to be proud, and new confidence in your capacity as a company.
Trophies Are Easy To Design
With the assistance of an experienced acrylic manufacturer, designing and manufacturing your bespoke trophies can be completed with ease. The team at Midton will walk you through every step of trophy creation, including the initial design right the way through to manufacturing. Contact us to find out more.