Why is Acrylic a Preferred Material for Awards?
Here we delve into why acrylic is the preferred material for awards. We'll also explore how to make custom acrylic awards and showcase some acrylic award ideas that will surely inspire you.
Custom Acrylic Awards
Acrylic has gained popularity as a material of choice for awards for several reasons. Firstly, it is incredibly versatile, allowing for the creation of unique and intricate designs. Acrylic awards can be customised in various shapes and sizes, including geometric shapes, rounded edges, and irregular shapes.
Secondly, acrylic is a durable material, which makes it ideal for awards that are meant to last a lifetime. Unlike glass or crystal, acrylic is shatter-resistant and less prone to breaking, making it a more practical choice for high-traffic areas such as offices and homes.
Thirdly, Acrylic embedment adds a unique touch to acrylic awards due to its ability to encapsulate and enhance the visual impact of objects or graphics. This creates a three-dimensional effect that makes the award stand out, adding a layer of sophistication and uniqueness that is difficult to achieve with other materials. Additionally, the high level of customisation possible with acrylic embedment allows for the creation of truly one-of-a-kind awards that are sure to impress recipients.
Lastly, acrylic is an easy material to engrave and print on. It can be etched, engraved, or printed on to create a personalised message or logo that will be displayed for years to come.
Interactive 360° Image – Take a look around an acrylic award
Where to Get Custom Acrylic Awards Made in the UK?
At Midton, we pride ourselves on being one of the leading providers of custom acrylic awards in the UK. Our team of experienced designers and craftsmen use state-of-the-art technology to create unique and personalised acrylic awards that exceed our clients' expectations.
Our process starts with a consultation with our clients to understand their needs and preferences. We then create a 3D design of the award to ensure that it meets the client's requirements. Once approved, our team starts the production process, which includes cutting, shaping, and engraving the acrylic.
Our acrylic awards come in various shapes and sizes, from traditional plaques and trophies to modern and unconventional designs. We also offer a range of customisation options, such as adding colour, printing or etching logos, and incorporating unique designs.
At Midton, we strive to create acrylic awards that not only look stunning but also tell a story. We believe that each award should represent the values and achievements of the recipient and the organisation.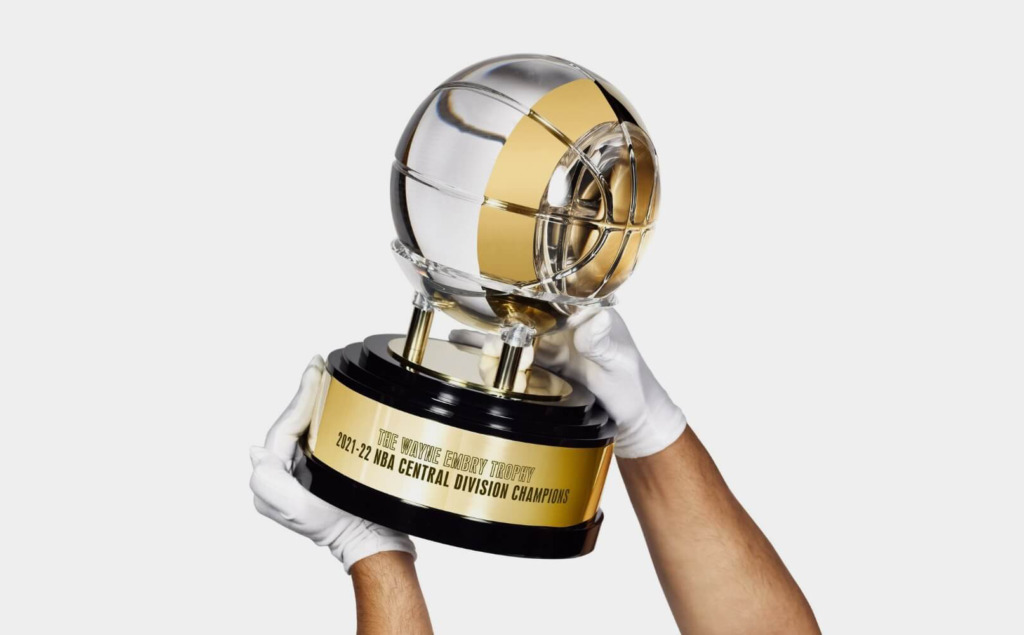 How to Make Custom Acrylic Awards?
Making custom acrylic awards requires precision, skill, and attention to detail. Here's a step-by-step guide on how we create our acrylic awards at Midton:

Graham Ramsay, Director
Consultation: We start by meeting with our clients to understand their needs and preferences. We then work together to create a 3D design of the award.
Material selection: We select the appropriate acrylic sheet or cast acrylic mould for the award, taking into consideration the size, thickness, and colour.
Cutting: We use a laser cutter to precisely cut the acrylic sheet according to the 3D design.
Acrylic Casting: We use our 40 years of experience in cast acrylic to mould and embed objects in the award.
Shaping: We use a combination of moulding and 5-Axis CNC to shape the acrylic into the desired shape.
Engraving & Printing : We use tradition printing and latest technologies to print and etch the design or message onto the surface of the award.
Finishing: We polish the edges and surfaces of the award to create a smooth and professional finish.
Packaging: We carefully package the award to ensure that it arrives safely and in perfect condition.
Acrylic awards are a popular choice for recognising achievement and excellence in various fields, such as corporate, academic, sports, and artistic. They are versatile, customisable, and stylish, and can convey various messages and emotions through their designs, colours, shapes, and sizes. Please refer to our galleries page for inspiration.
Frequently Asked Questions about Acrylic Awards
What are some advantages of acrylic awards over other types of awards?
Acrylic awards have several advantages over other types of awards, such as crystal, metal, or wood. Acrylic is more durable and resistant to scratches, dents, and fading, making it ideal for long-term display and storage. Acrylic can also be moulded into various shapes and sizes, allowing for more creative and custom designs. Additionally, acrylic is more affordable than crystal or metal, making it accessible to a wider range of budgets and organisations.
What are some popular shapes and sizes of acrylic awards?
The shapes and sizes of acrylic awards can vary depending on the purpose and preference of the award giver and recipient. Some popular shapes include rectangles, circles, stars, diamonds, and plaques. Some popular sizes include small desktop awards, medium-sized wall awards, and large standing awards. The size and shape can also be customised to fit the design and message of the award.
How can acrylic awards be personalised to reflect the recipient's achievement and identity?
Acrylic awards can be personalised in several ways to reflect the recipient's achievement and identity. For example, you can engrave the recipient's name, title, date, and achievement on the award, as well as add a logo, image, or message that represents the organisation or occasion. You can also choose a colour or finish that matches the recipient's preference or personality, such as a vibrant hue for an energetic employee or a frosted texture for a serene artist.

What are some examples of creative and unconventional acrylic awards?
Some examples of creative and unconventional acrylic awards include 3D sculptures, LED-lit designs, interactive displays, and mixed-media combinations. For example, you can create a 3D sculpture of a trophy, animal, or object that represents the theme or achievement of the award, and use multiple layers of acrylic to add depth and dimension. You can also add LED lights to the award to make it glow or change colours, or embed other materials such as metal, wood, or fabric to add texture and contrast.
How can you use acrylic awards to enhance your brand image and motivate your employees or customers?
Acrylic awards can be a powerful tool for enhancing your brand image and motivating your employees or customers. By creating custom designs that reflect your organisation's values, mission, and culture, you can communicate your message in a tangible and memorable way. You can also use acrylic awards as part of a larger recognition program that includes other incentives such as bonuses, promotions, or public recognition. This can boost morale, productivity, and loyalty, as well as attract new talent and customers who appreciate your commitment to excellence.

Acrylic Awards Gallery