Midton Acrylics and NCA: Pioneering Acrylic Recycling

In an era where sustainability and environmental responsibility are at the forefront of industry concerns, Midton and NCA have joined forces to revolutionise the acrylic recycling landscape within the UK. Through a remarkable collaboration, we have joined forces with fellow market leaders, NCA, to explore innovative ways to close the acrylic recycling loop. With a shared commitment to sustainability, and a dedication to genuine industry waste, we are forging ahead with a waste supply chain that promises to shape the future of acrylic recycling.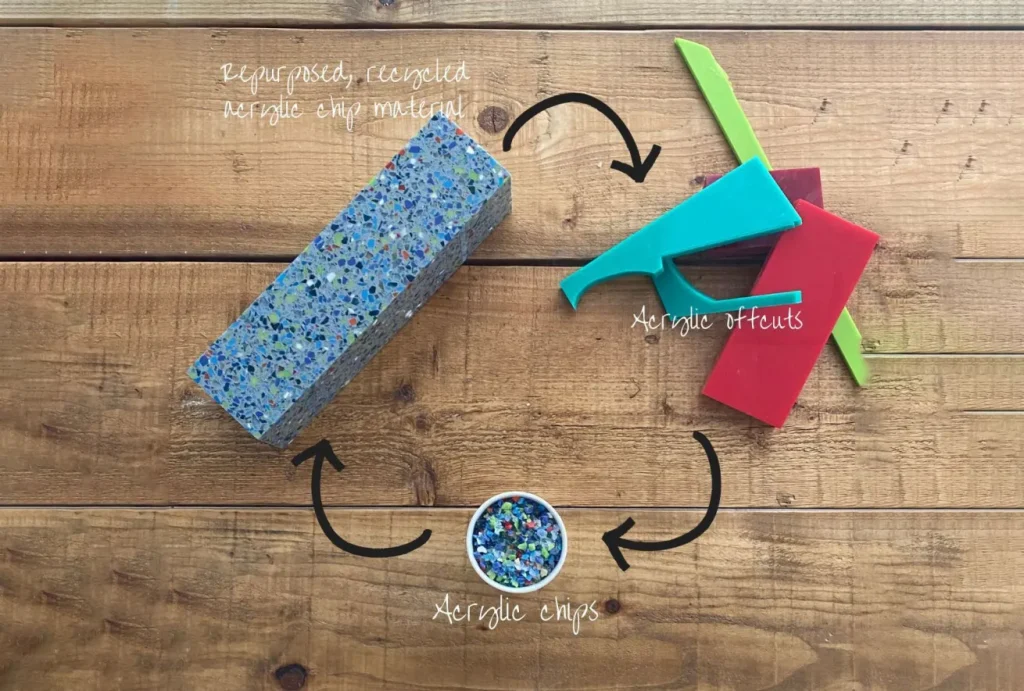 Revolutionising Acrylic Recycling
As leaders in acrylic innovation, we recognised the pressing need to address the environmental impact of acrylic waste. Following years of dedicated research and development, we achieved a significant milestone by introducing a groundbreaking range of recycled acrylic materials. These materials not only demonstrate our commitment to sustainability, but also opened up new avenues for collaboration and reducing the carbon footprint associated throughout the wider acrylic industry.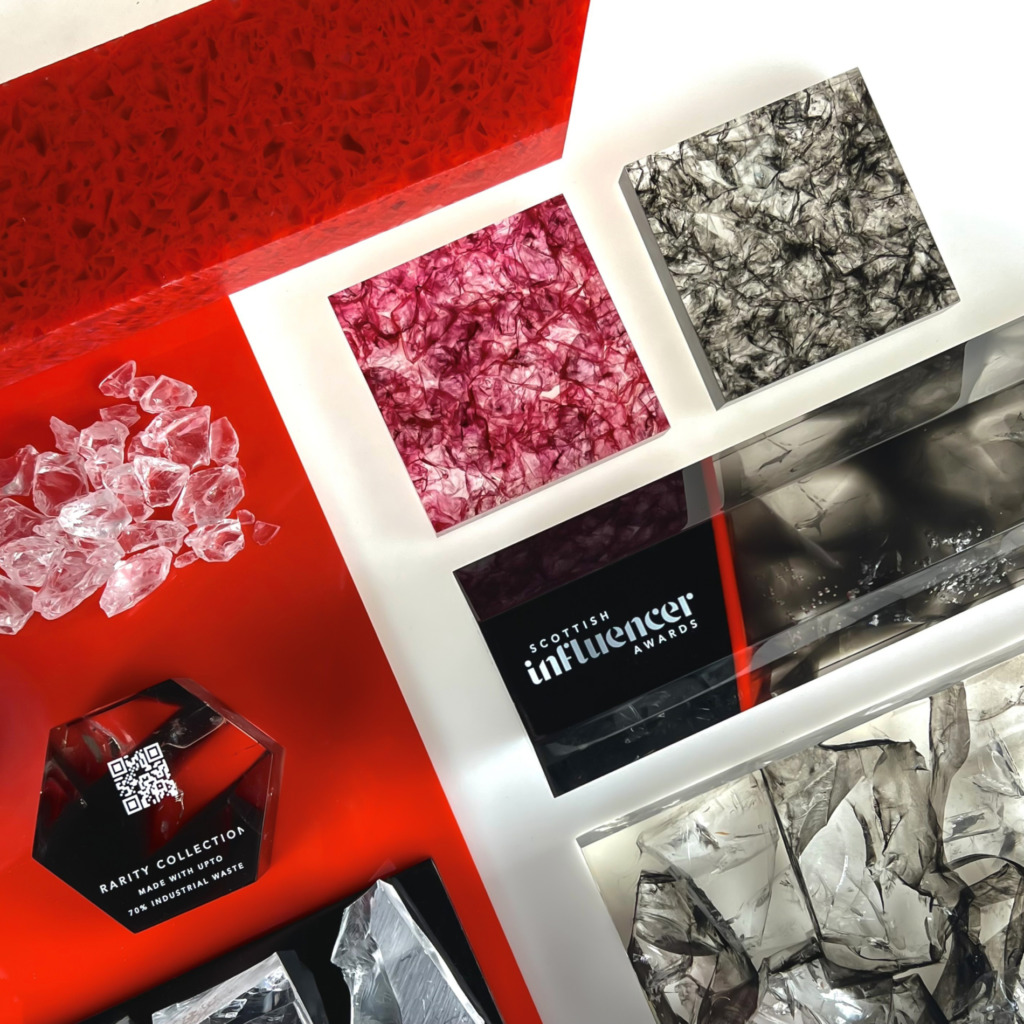 Collaboration in the Face of Competition
Although both Midton and NCA push boundaries in acrylic, they follow very different paths in terms of process.
NCA focuses on precision engineering and the production of medical supplies, such as chromatography columns. Based in the North of England, NCA shows an unparalleled quality in high end medical engineering. Midton follows a more creative, art based direction – moving into the realm of interior design and sculpture. Both companies show the vast applications that acrylic presents.
Rather than perpetuating a competitive mindset, Midton and NCA embraced a collaborative approach to drive their shared goals for sustainability forward. NCA were seeking a sustainable solution for their offcuts (byproducts of their chromatography columns) and Midton had a growing demand for high quality acrylic offcuts as a feedstock for their remade product. Together, we realised we could combine knowledge and resources to achieve a closed-loop recycling system. This is a fundamental shift in the industry, where previously knowledge of acrylic recycling was often difficult to access.
The Benefits of Genuine Industry Waste
As a leading manufacturer in the industry, NCA faced a similar challenge as Midton, with a volume of waste, and an uncertainty in recycling. Following our investment in our acrylic granulator, we reached out to NCA to collaborate on circular recycling.
By providing us with their acrylic waste, NCA actively contributes to reducing landfill waste and conserving natural resources. Through our advanced recycling processes, we are able to transform this waste into high-quality recycled acrylic materials, which can be used in various applications.
NCA's partnership in this recycling initiative exemplifies their forward-thinking approach and sets a remarkable example for other businesses to follow in promoting a greener and more sustainable future.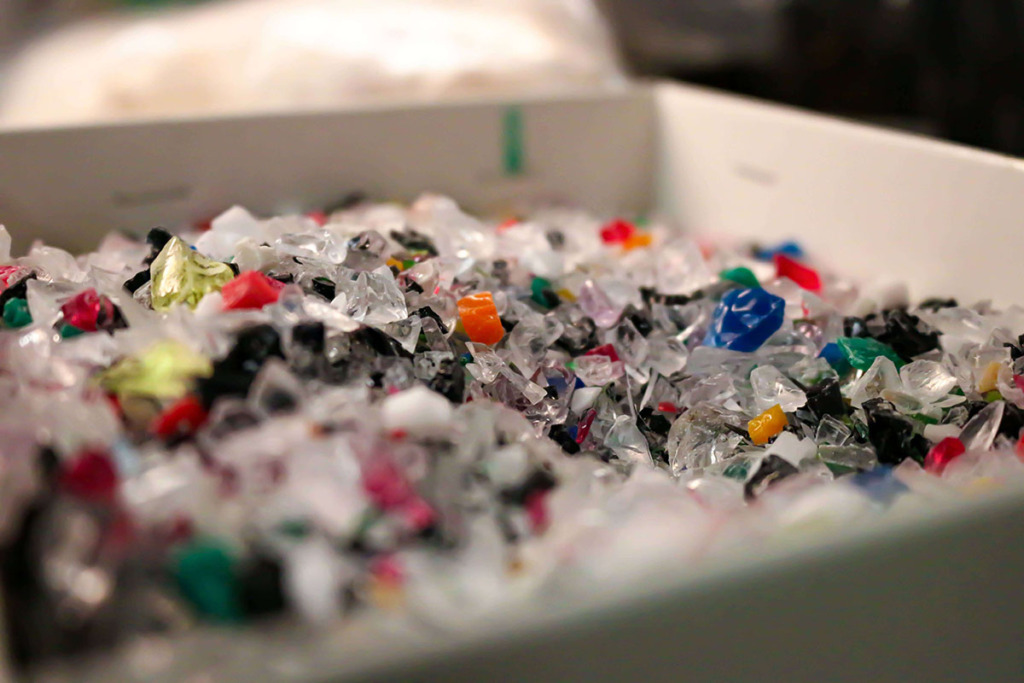 The Future of Acrylic Recycling
The collaboration between Midton Acrylics and NCA not only addresses the urgent need for acrylic recycling in the UK but also serves as a powerful example for other industries seeking sustainable solutions. By working together, competitors can pool their knowledge and resources to develop innovative and impactful initiatives that benefit both the environment and the economy.
Conclusion
The alliance between Midton and NCA represents a pivotal moment in the acrylic industry's journey toward sustainability. This collaboration showcases the power of innovation, cooperation, and a shared commitment to creating a circular economy. By launching a range of recycled acrylic materials and establishing a waste supply chain that prioritises genuine industry waste, we are actively transforming the way acrylics are produced and recycled in the UK.
Find out more about NCA here. https://www.ncaltd.co.uk/about-us/